Paris Internationale 2023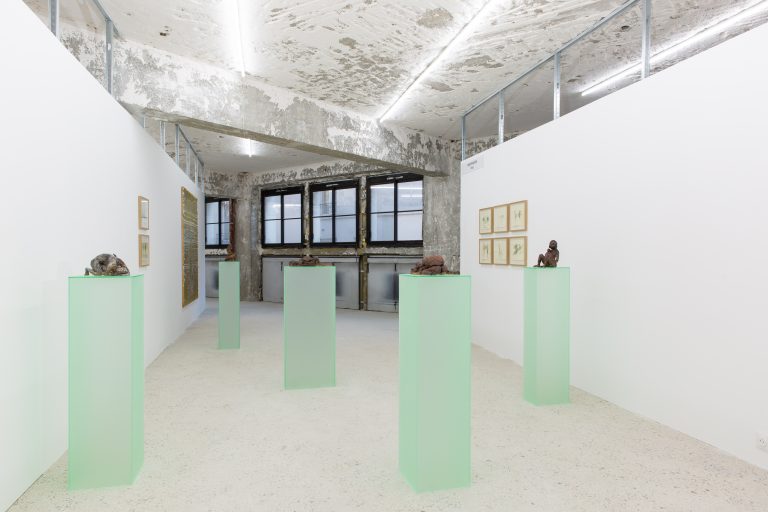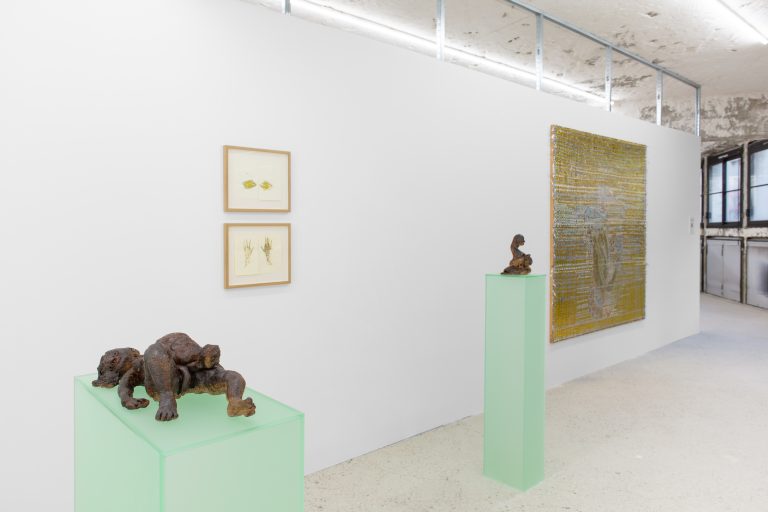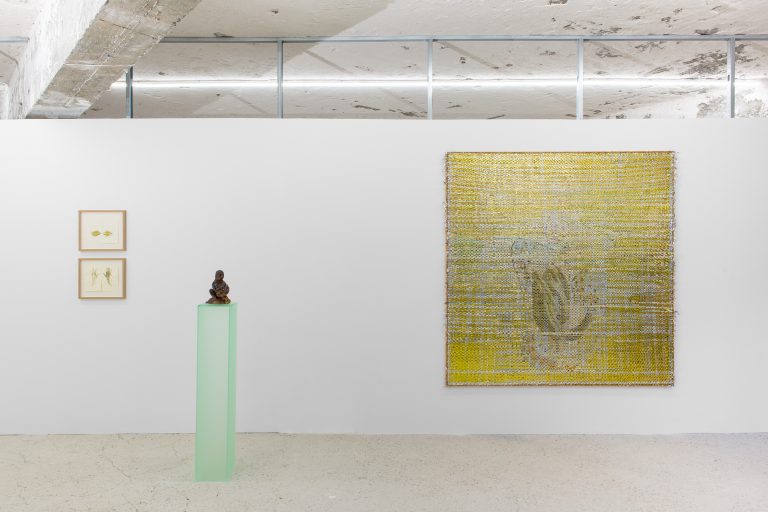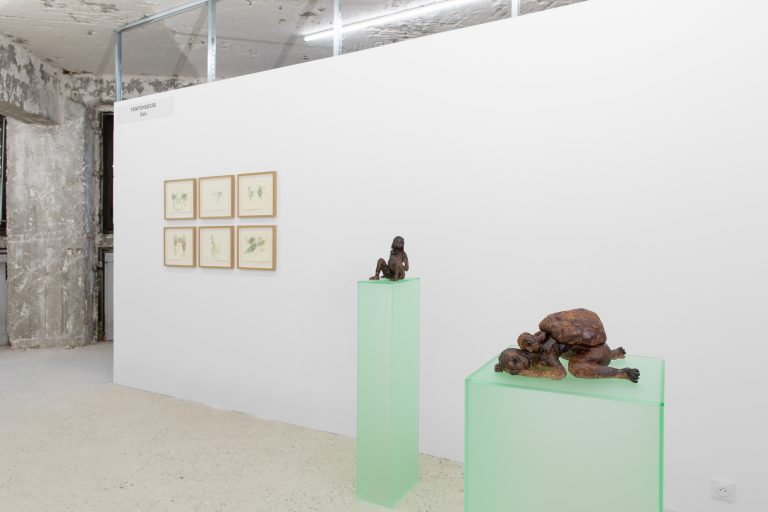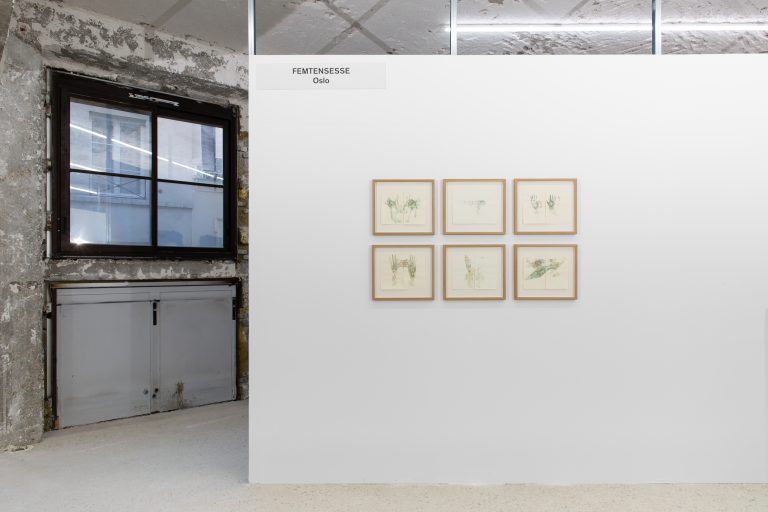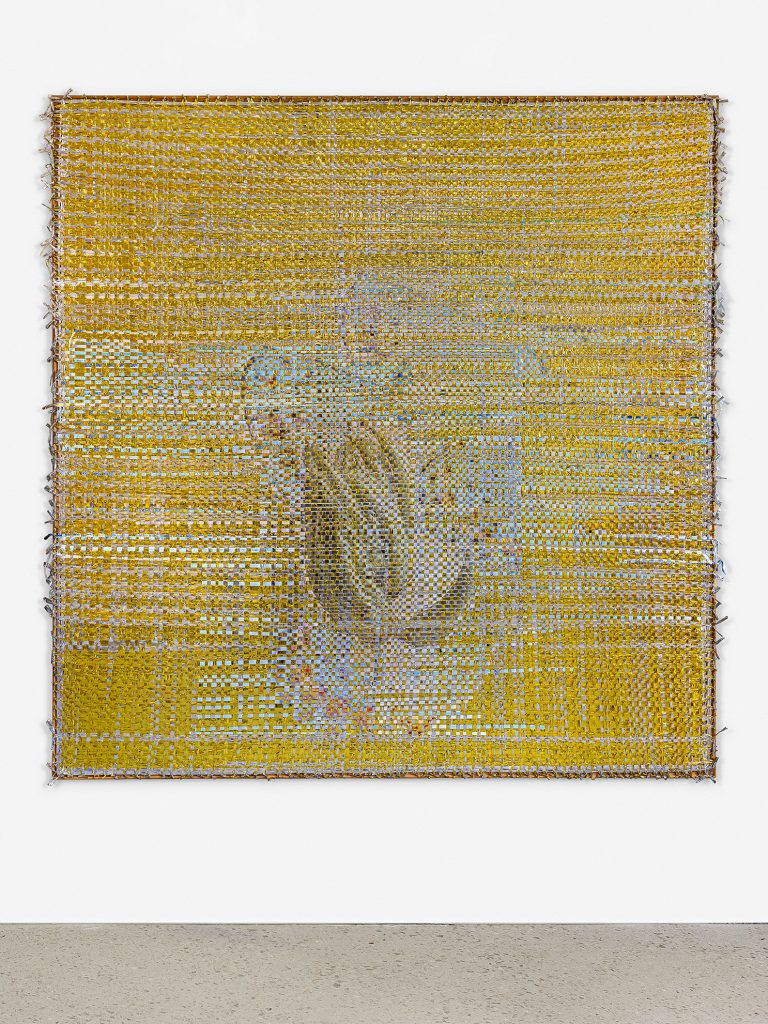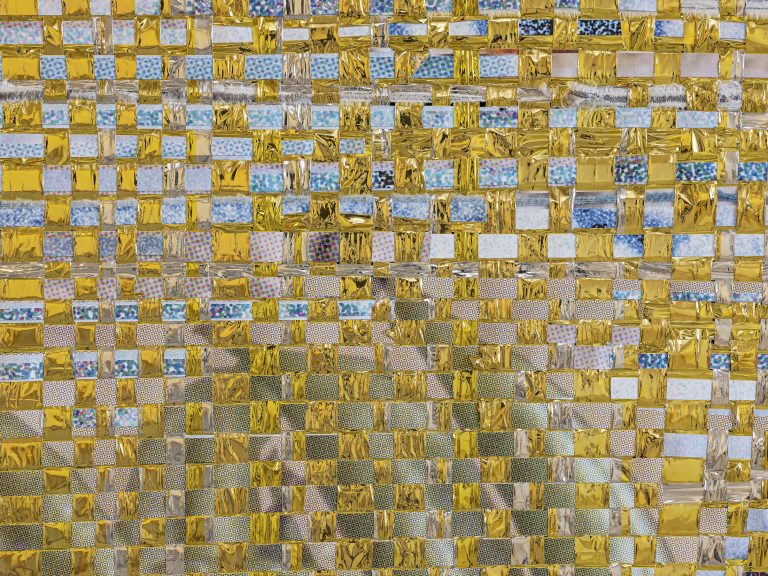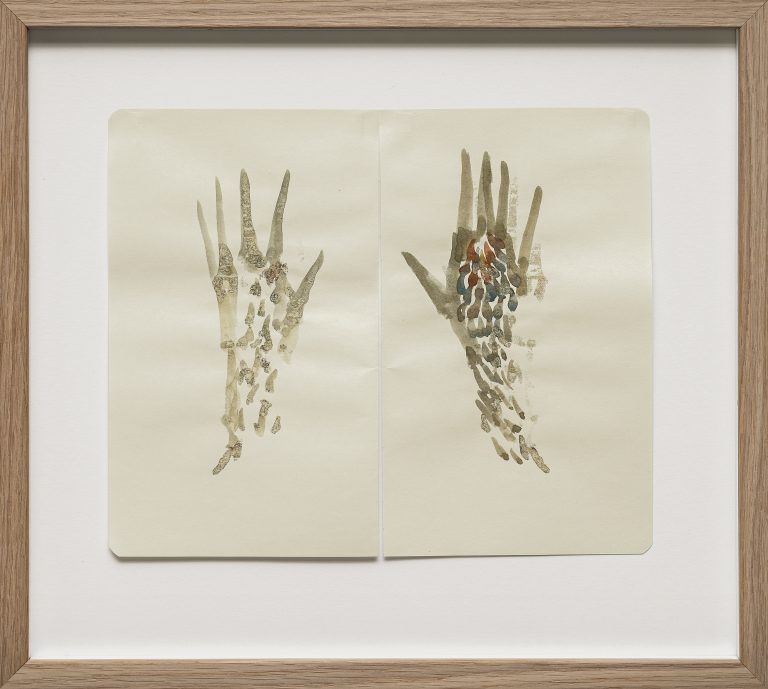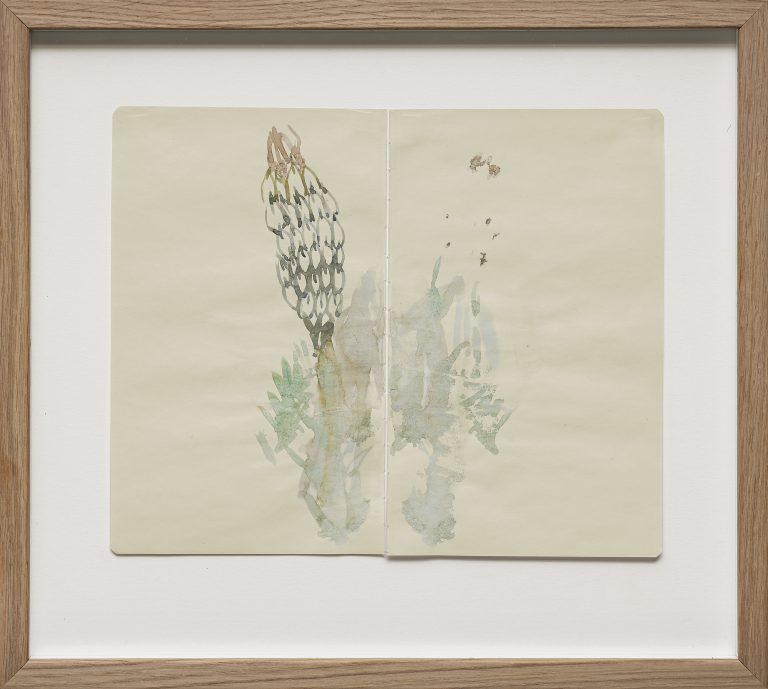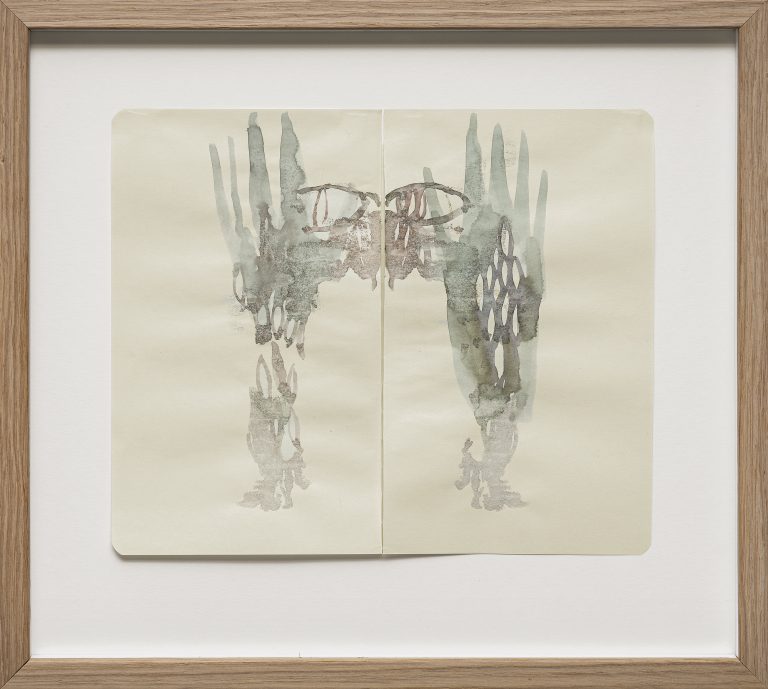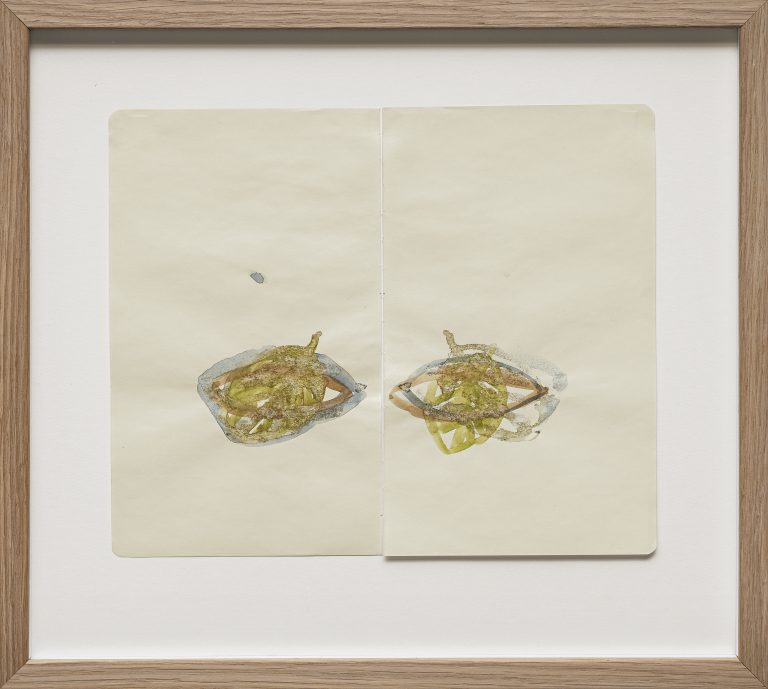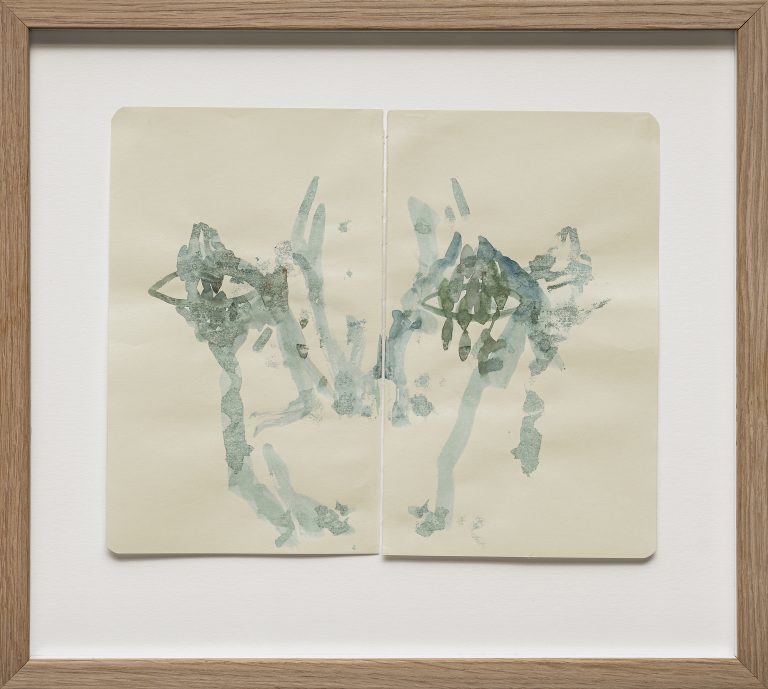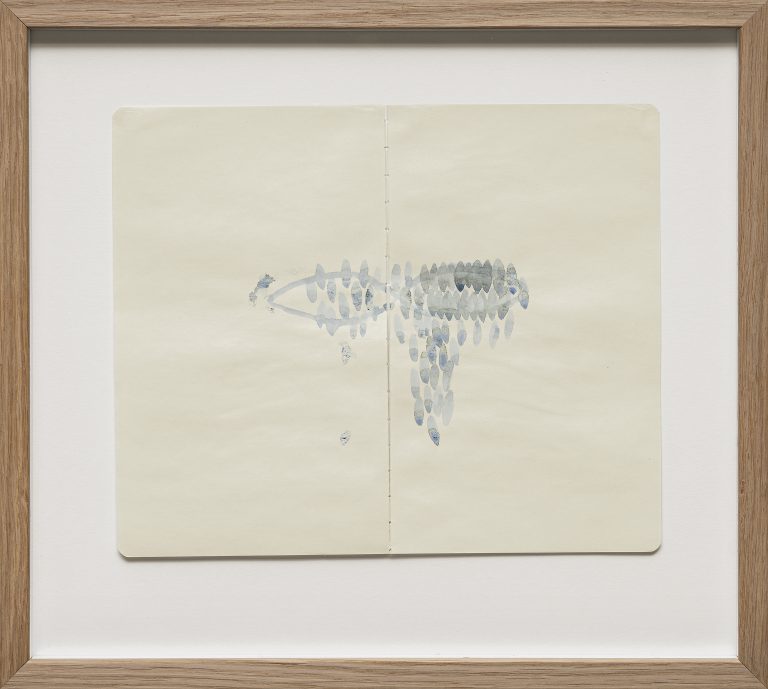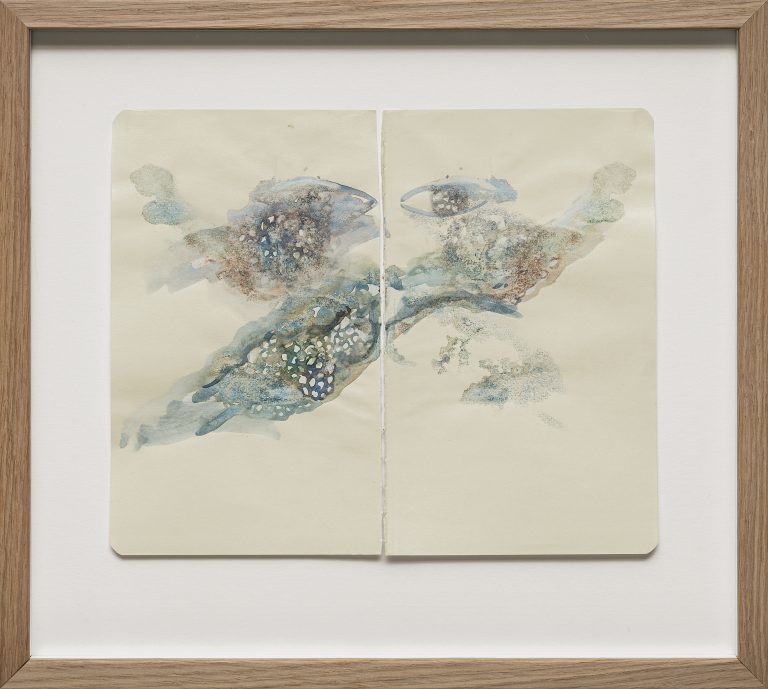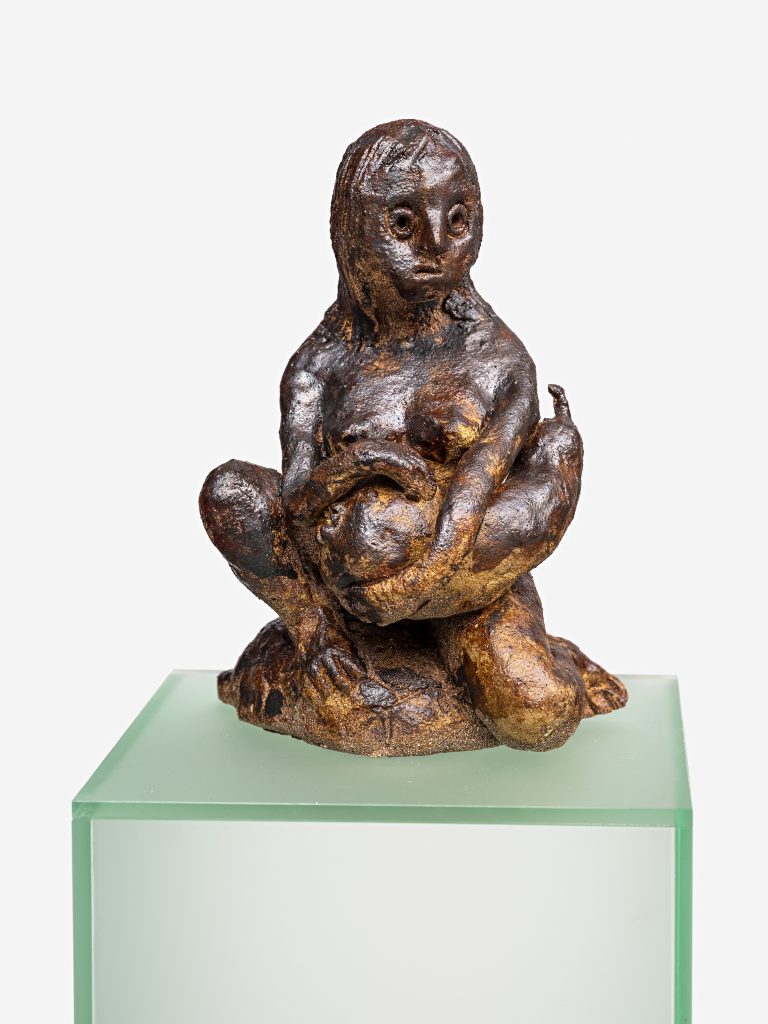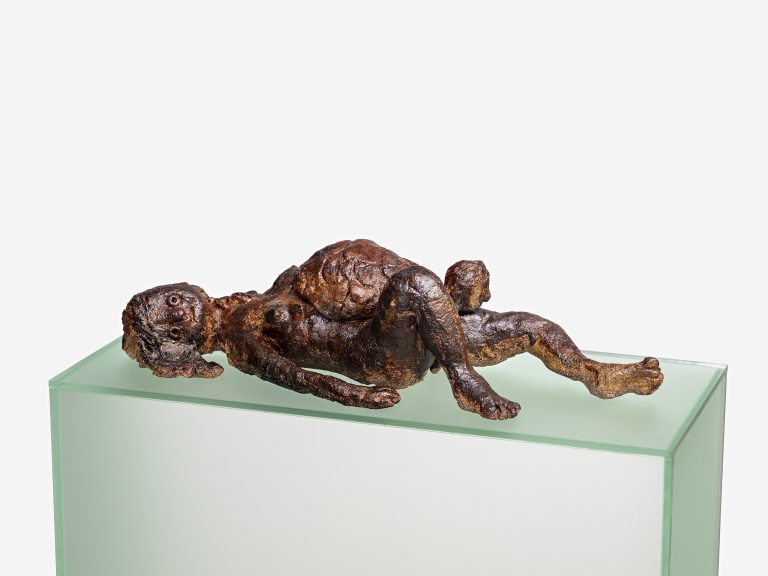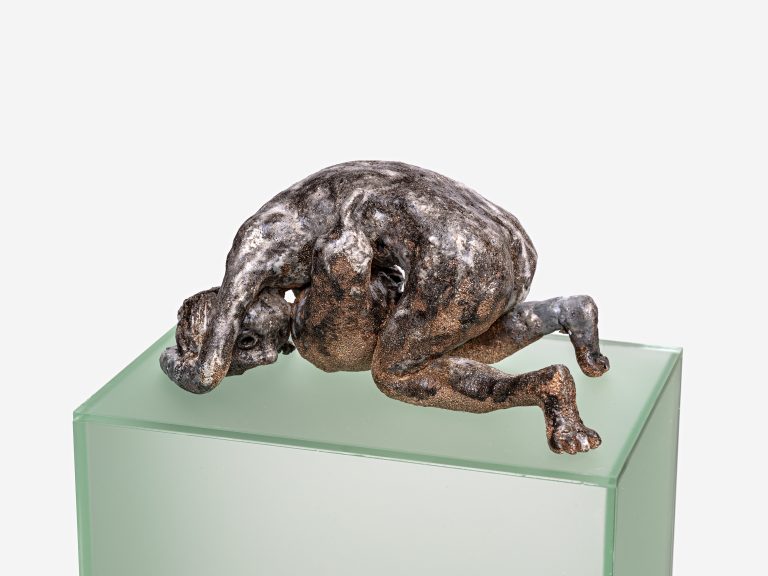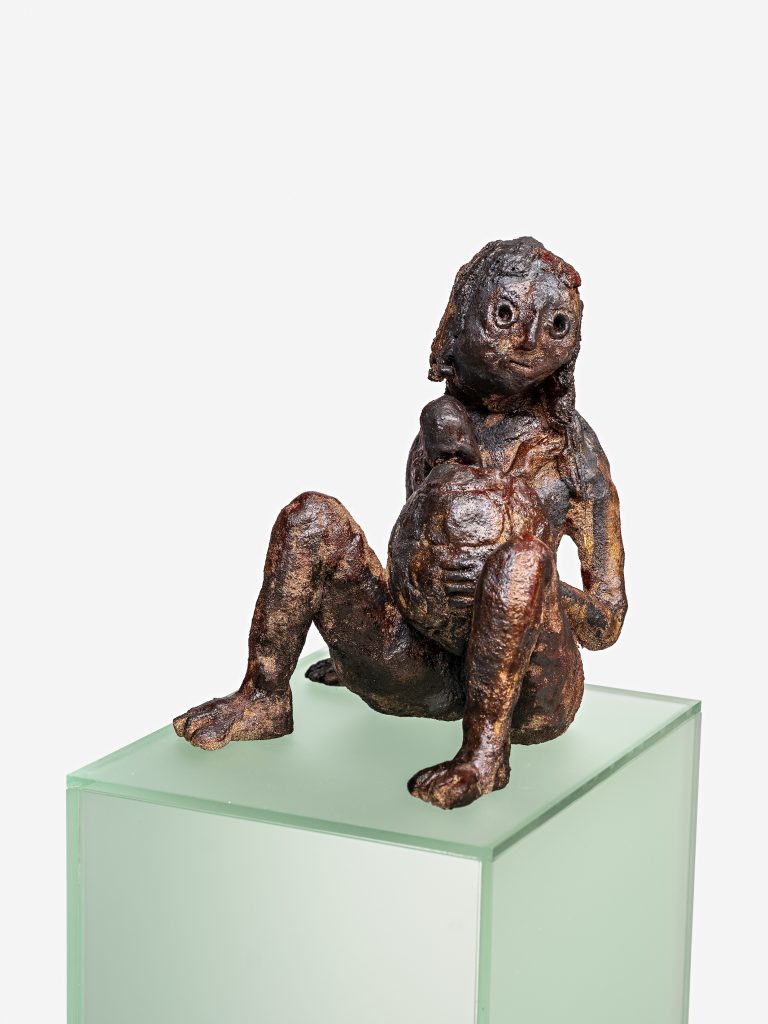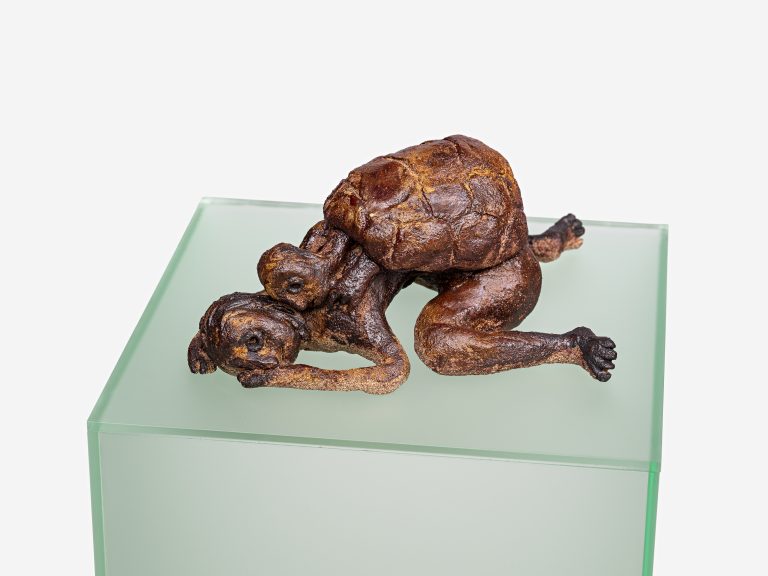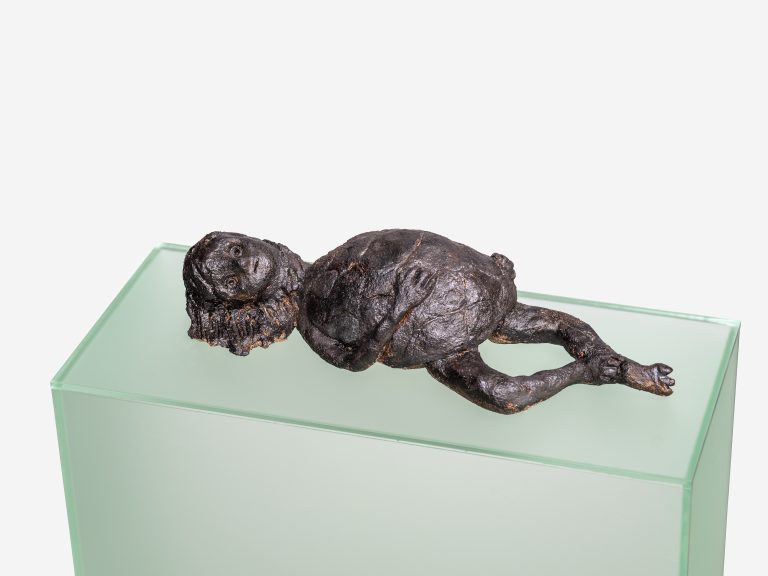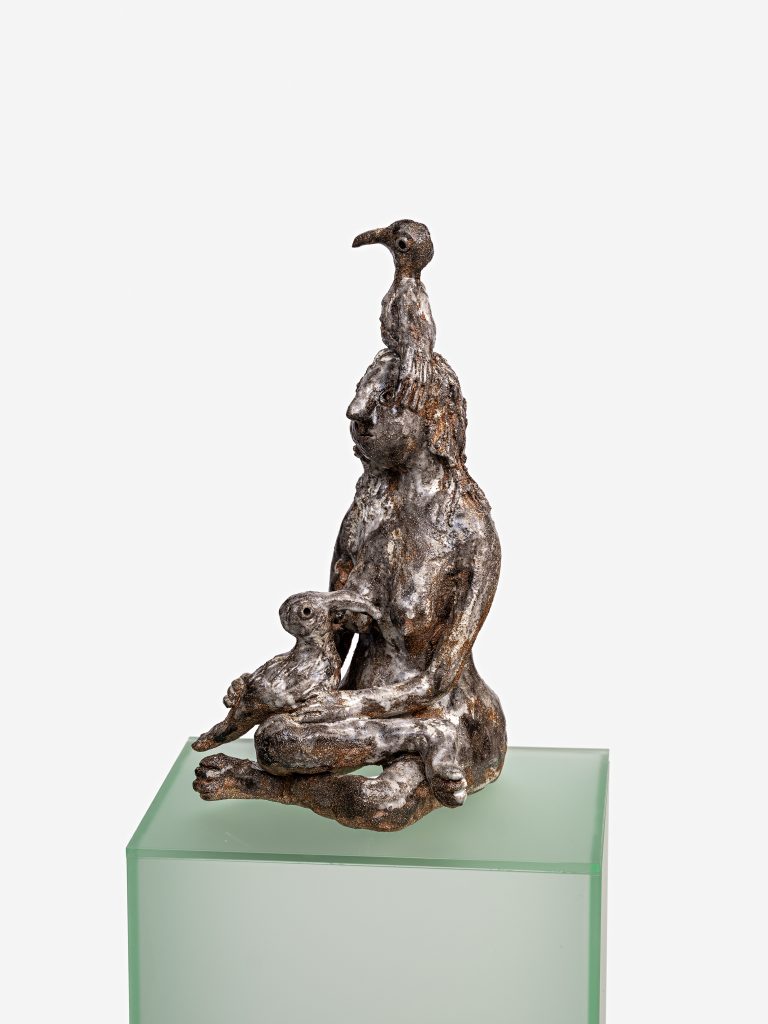 Femtensesse proudly presents a dual presentation of the Norwegian artists Eline McGeorge and Jennie Bringaker at Paris Internationale 2023. With a substantial sensibility for materials in weaving, watercolor and sculpture, both artists explore the complex relationships between humans and nature, in a time where human-caused damage to the earth is increasingly evident. Eline McGeorge weaves pictures of species on the brink of extinction into emergency blanket material. The imagery, based on video documentation from the artist's first-hand encounters with nature, turns into a shimmering, pixelated surface when entwined with the protective material. McGeorge's own observations are also rendered as visual notes in watercolor. Bringaker's tactile ceramic sculptures portray female figures in embrace that seemingly merge with outsized turtles and pears. Her surreal tableaus show humanity's symbiotic relationship with flora and fauna, suggesting a rethinking of the human place in nature.
Eline McGeorge (b. 1970, Asker) lives and works in Oslo, Norway. She has a Master of Fine Art from Goldsmiths, University of London. Recent solo exhibitions include Here Between Worlds, and On Joint Flight Lines, Hollybush Gardens, London; As Spaces Fold, Companions Meet, Oslo Kunstforening, Oslo; and Among Familiar Strangers and Surveilled Places, Fotogalleriet, Oslo. Recent group exhibitions include Our Silver City, 2094, Nottingham Contemporary, Nottingham; Future Knowledge, Modern Art Oxford, Oxford; Rivers of Emotion, Bodies of Ore, Trondheim Kunsthall, Trondheim; Ode to a washcloth, hymn to a tiger, Stavanger Kunsthall, Stavanger; Legible – Visible. Between the Film Frame and the Page, Arts Santa Mónica, Barcelona; If The Circle Meets Itself, Hollybush Gardens, London; and We Are Living on a Star, Henie Onstad Kunstsenter, Høvikodden. 2024 will see a solo exhibition by McGeorge at Kunstnerforbundet, Oslo. Her work is included in the collections of The Art Museum KUBE, Ålesund, The City of Oslo Art Collection, KORO – Public Art Norway, The National Collection of Contemporary Drawing, Ireland and numerous private collections.
Jennie Bringaker (b. 1978, Oslo) lives and works in Strømmen, Norway. She has a BFA from the Norwegian Theatre Academy at Østfold University College and an MFA in Studio Art at New York University. Recent solo exhibitions include Outsiders, Femtensesse, Oslo; Pint sized riot at the silent Retreat, Kunstnerforbundet, Oslo; Lay Me Low, Nitja Center for Contemporary Art, Lillestrøm; and Pillow talk Bestiary, The Association of Norwegian Sculptors, Oslo. Recent duo and group exhibitions include Anti-monument, Hannah Ryggen Triennale 2022, Nordenfjeldske Kunstindustrimuseum, Trondheim; Gripp Extended, The Art Association of Sandefjord; Constructing Structures, Coast Contemporary, Oslo; Upstairs, Femtensesse, Oslo and Human Touch, Tegnetriennalen 2019, Kunstnernes Hus, Oslo. In the summer of 2023 Bringaker's performance Overwhelmed unfolded inside the exhibition Louise Bourgeois. Imaginary Conversations at The National Museum in Oslo. Bringaker's work is included in the collections of The National Museum of Norway, Oslo, The National Museum of Decorative Arts and Design, Trondheim, The City of Oslo Art Collection and KORO – Public Art Norway.
The presentation is generously supported by OCA.
Eline McGeorge: All images courtesy of the artist, Femtensesse, Oslo and Hollysbush Gardens, London.
Jennie Bringaker: All images courtesy of the artist and Femtensesse, Oslo.