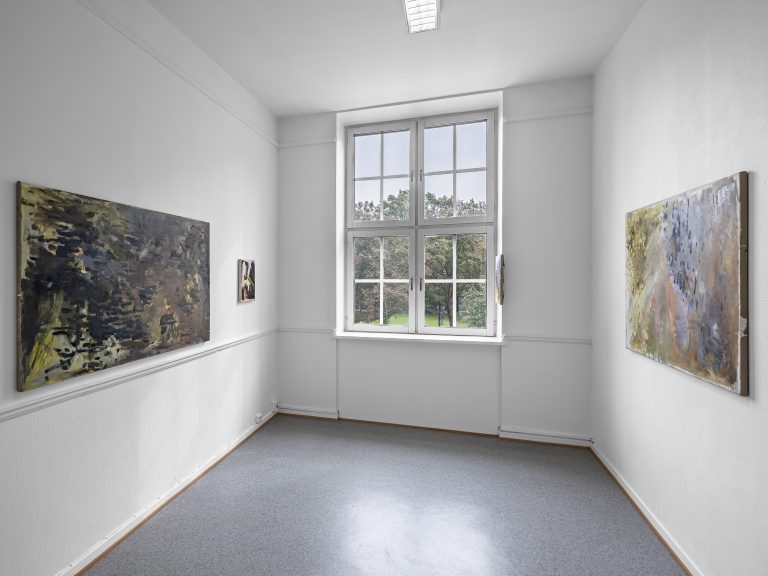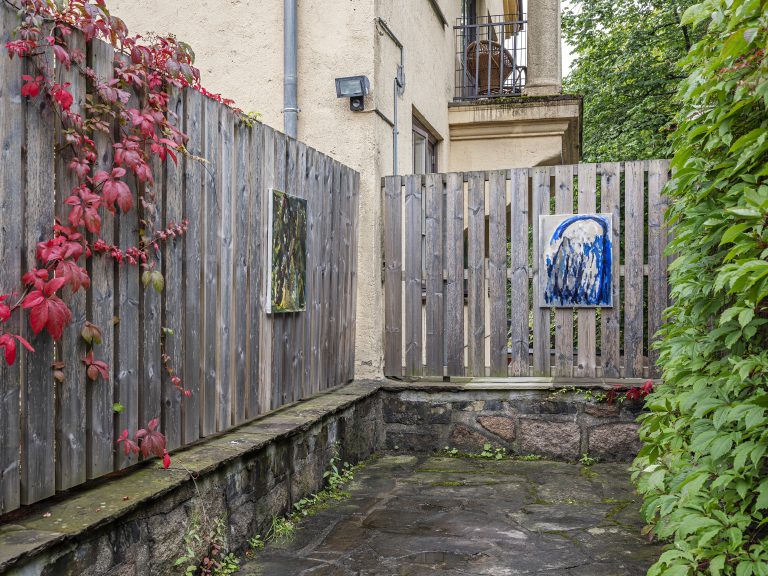 Femtensesse proudly presents Inga Sund Hofset's solo exhibition Retrett. Her new series of abstract paintings on display at Femtensesse were created in a period of time in the artist's life characterized by routines and a small range of movement, mainly bicycling: between the kindergarten where she leaves her children, and the studio.
The term retrett (retreat) refers to something moving backwards though the withdrawal is active, willful. The word is used for seeking peace and quiet but also has a military connotation. This is reminiscent of Hofset's process which consists of conflicting desires and methods. The painting is a shelter for calm and care, and a place for action.
In the lyrical paintings presented at Femtensesse, rays of sun slip through hedgerows and grassy roadsides pass by at high-speed. Clusters of dark, fierce brushstrokes spread from one work to another, attacking the canvases and bouncing between them like echoes.

Inga Sund Hofset (b. 1983, Ringerike) lives and works in Oslo, Norway. She has an MFA from Oslo National Academy of the Arts. Recent solo exhibitions include Empat, LNM, Oslo; Adorn, not for Being observed, Elephant Kunsthall, Lillehammer; On Being Faces, Akershus Kunstsenter, Lillestrøm and Shifts, KVIT, Copenhagen. Her work has been featured in group shows in Oslo, Paris and Berlin and presented through platforms such as the literary magazine Vinduet and Khartoum Contemporary Art Center (KCAC) in Oslo. Her work is included in the collection of KORO – Public Art Norway.