Martin Sæther – Min strie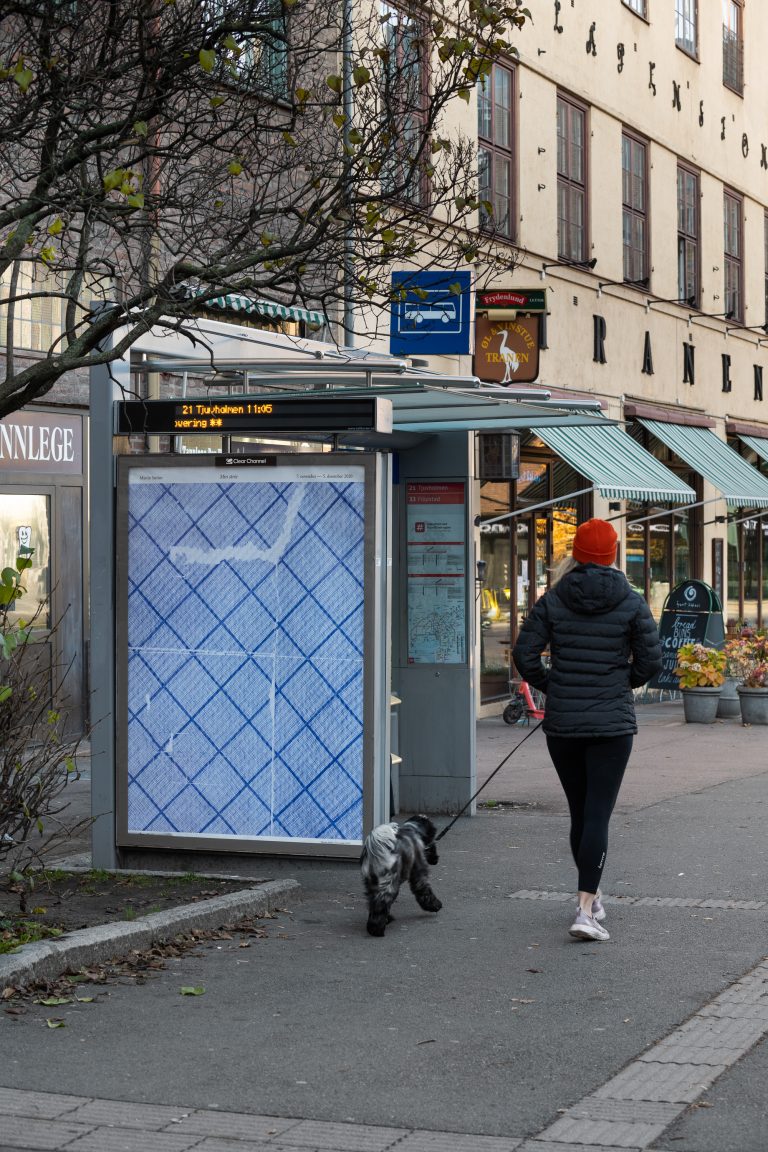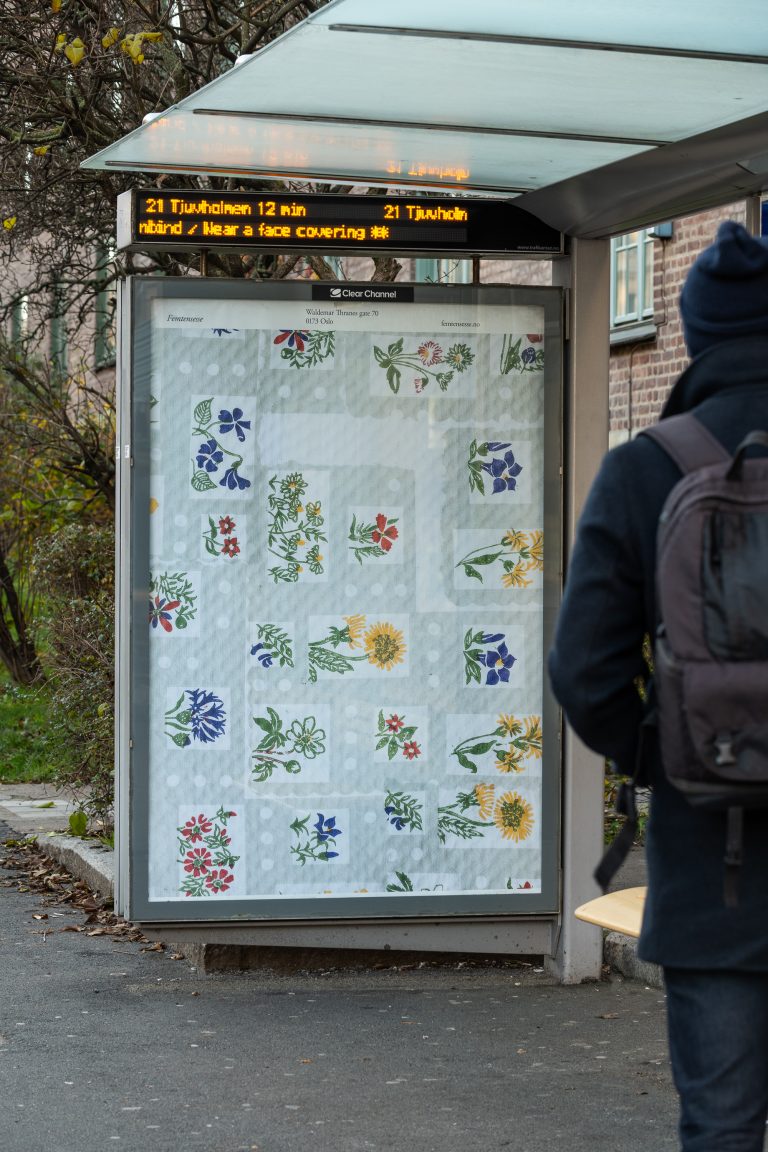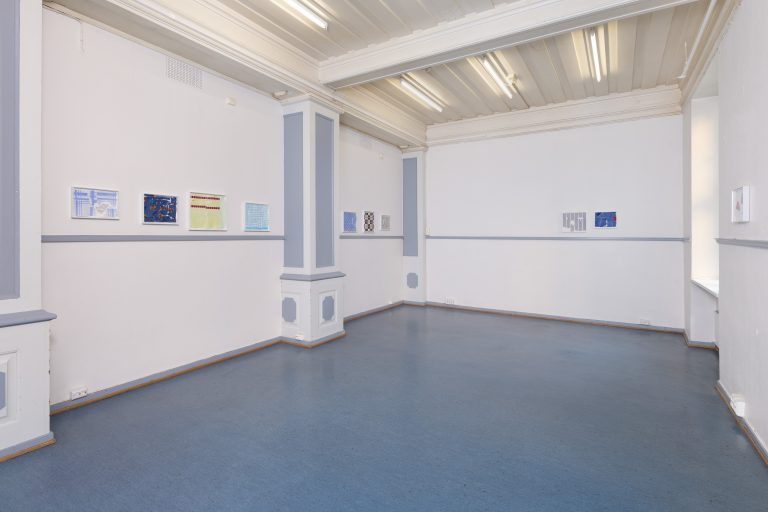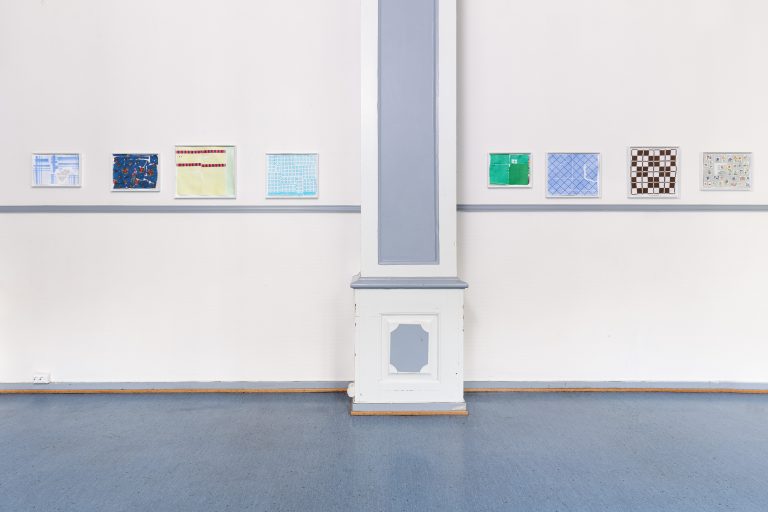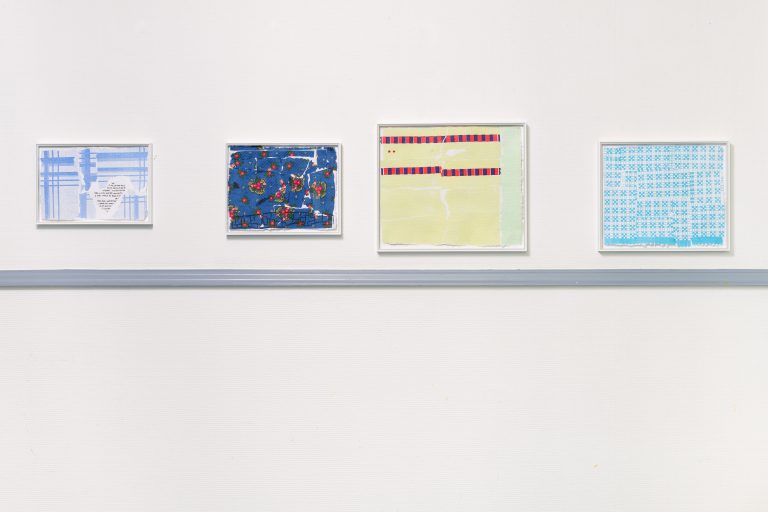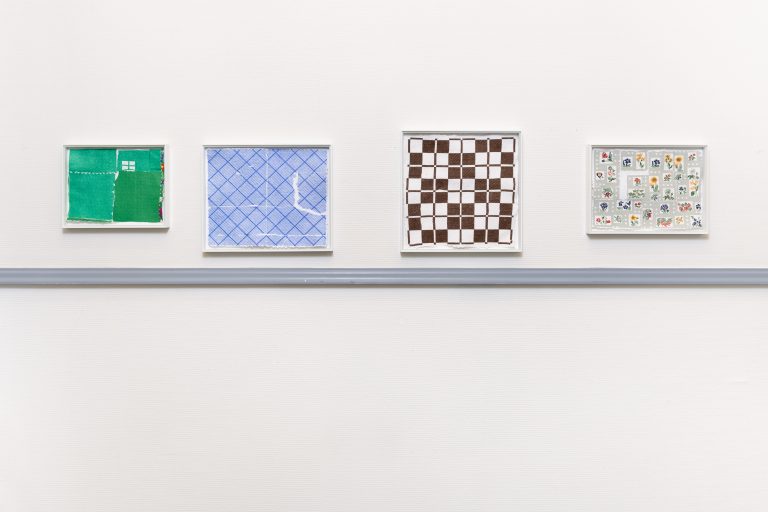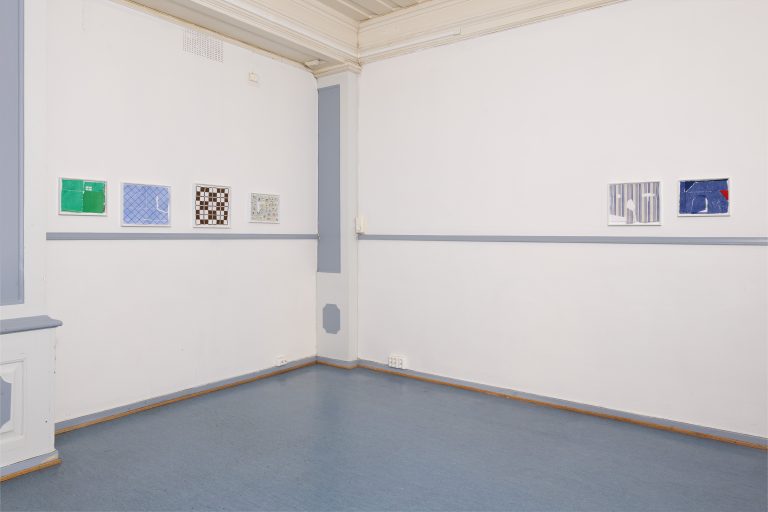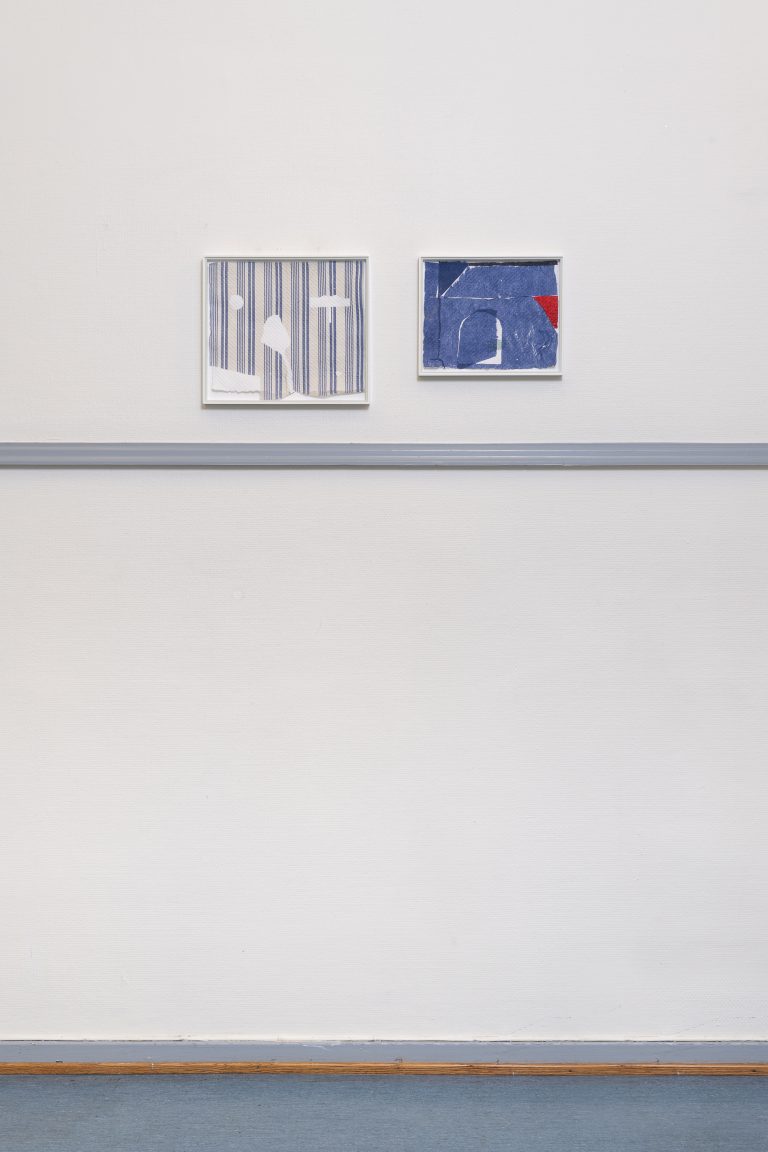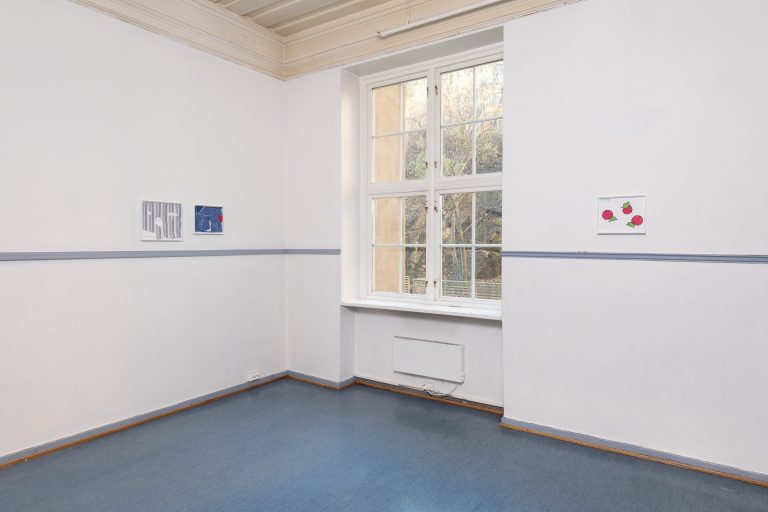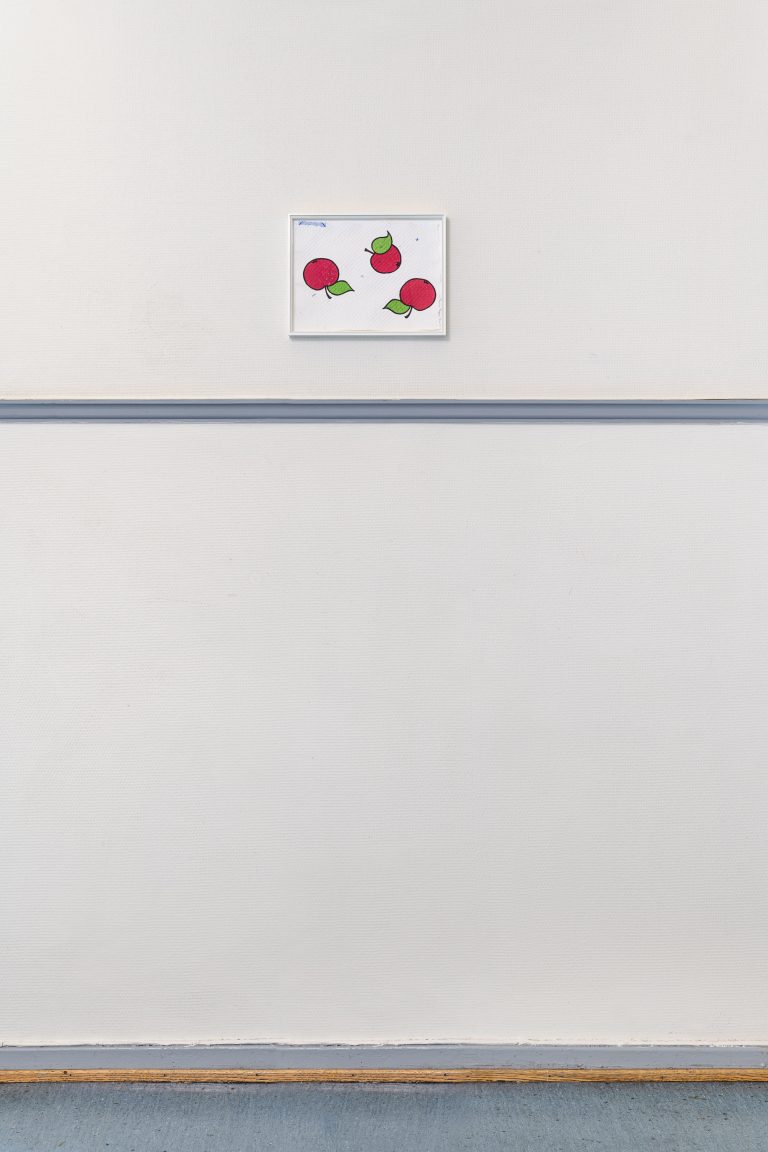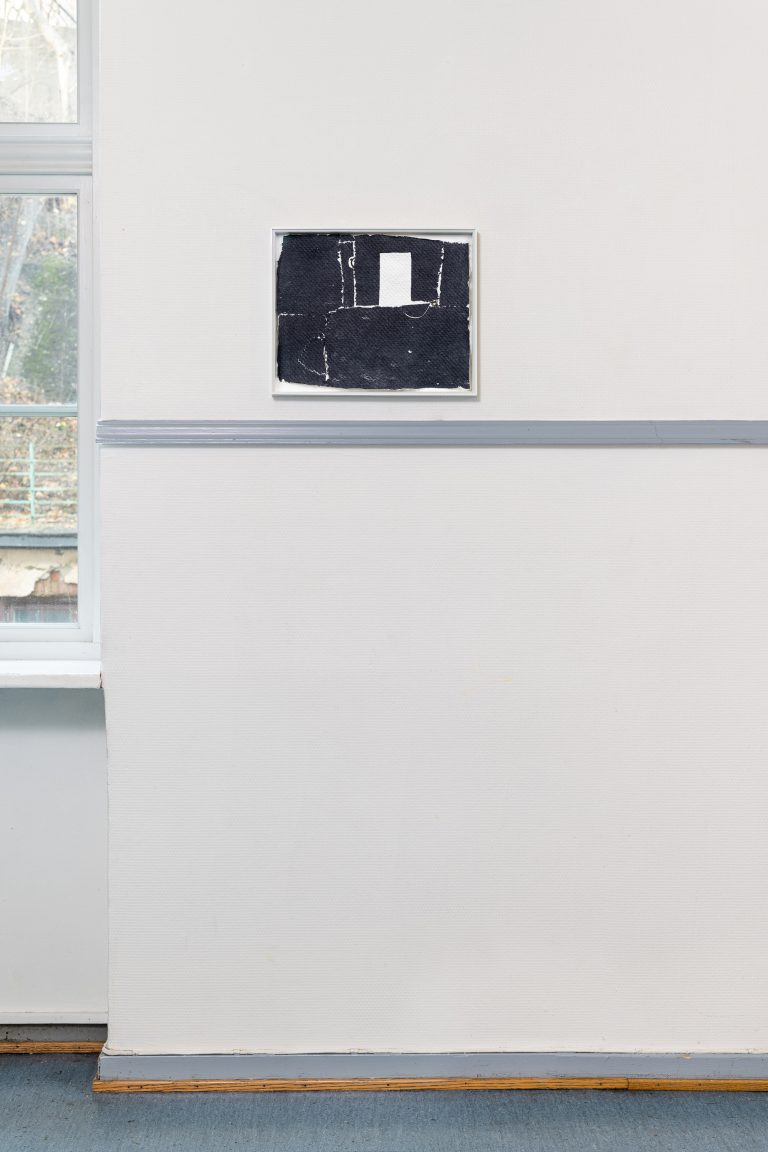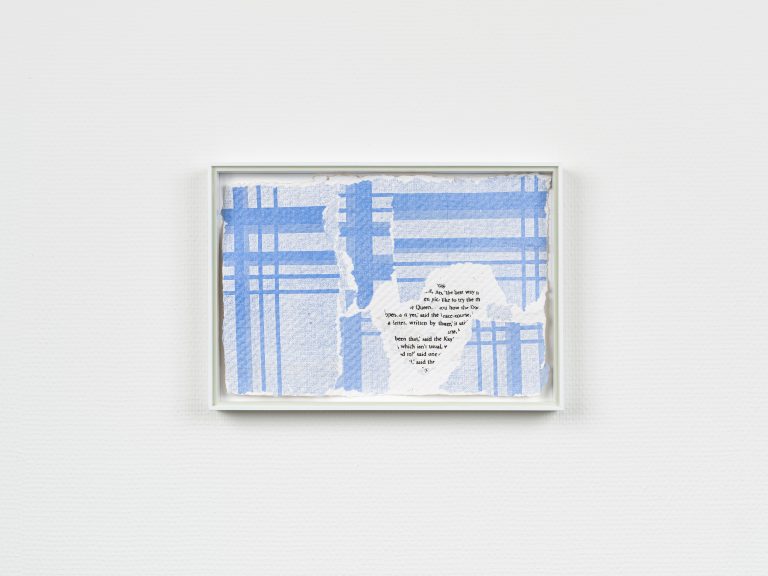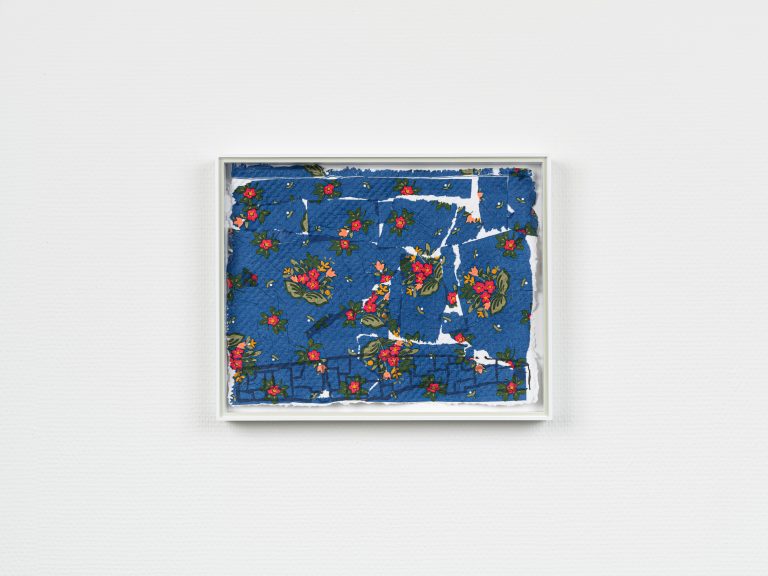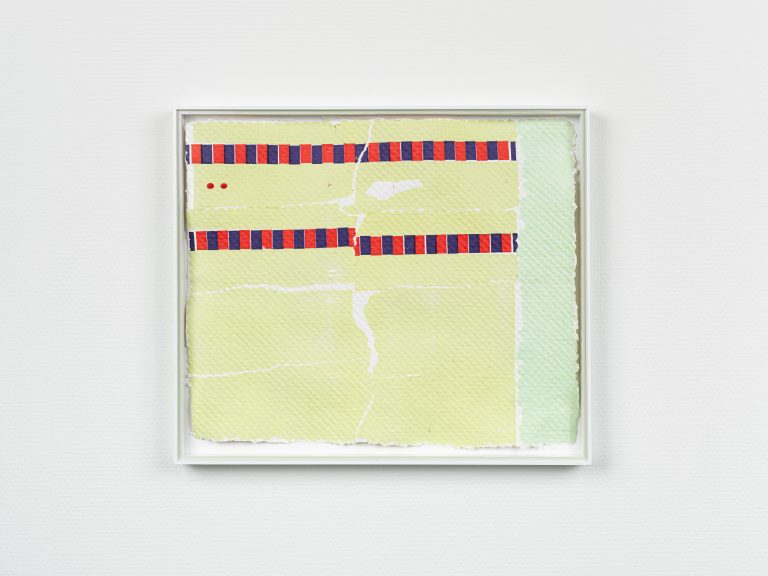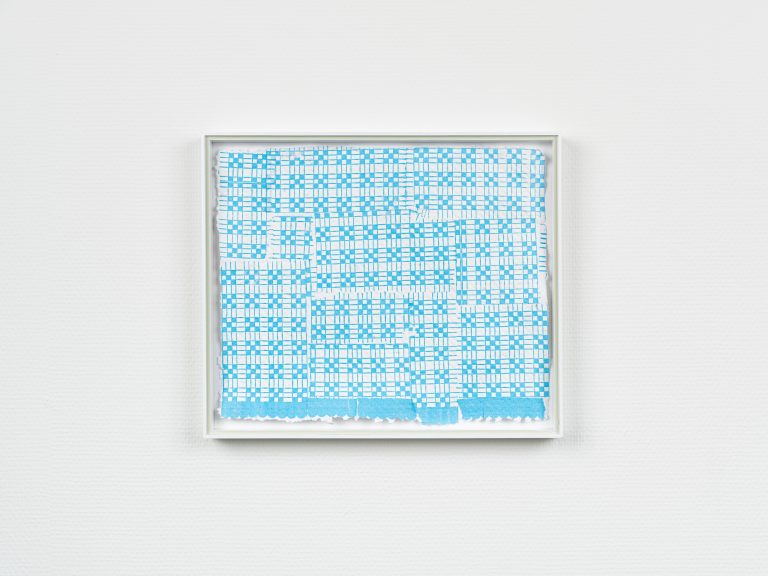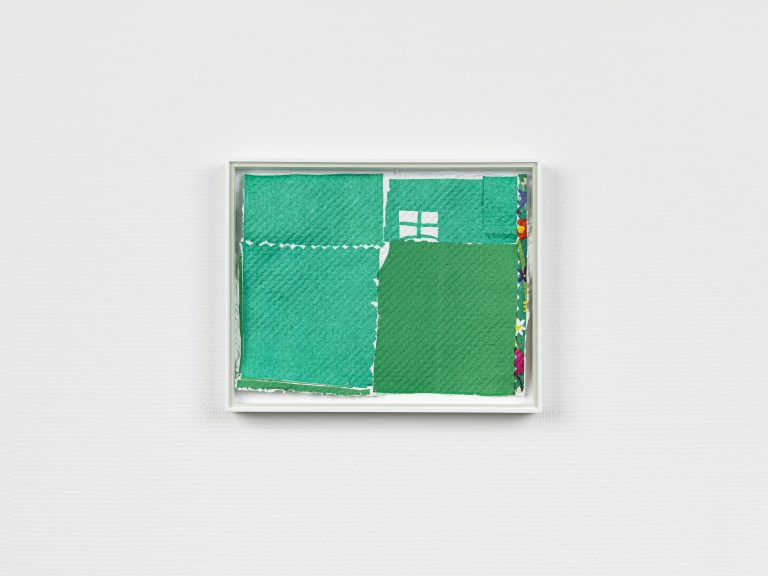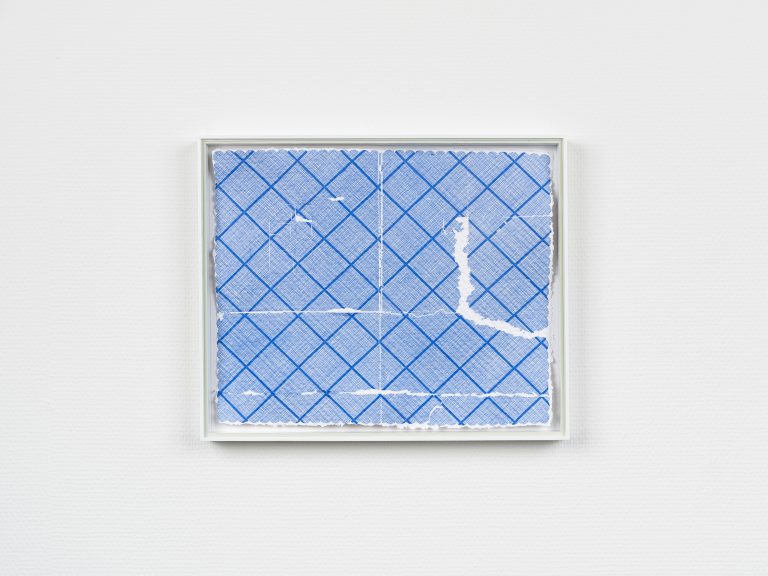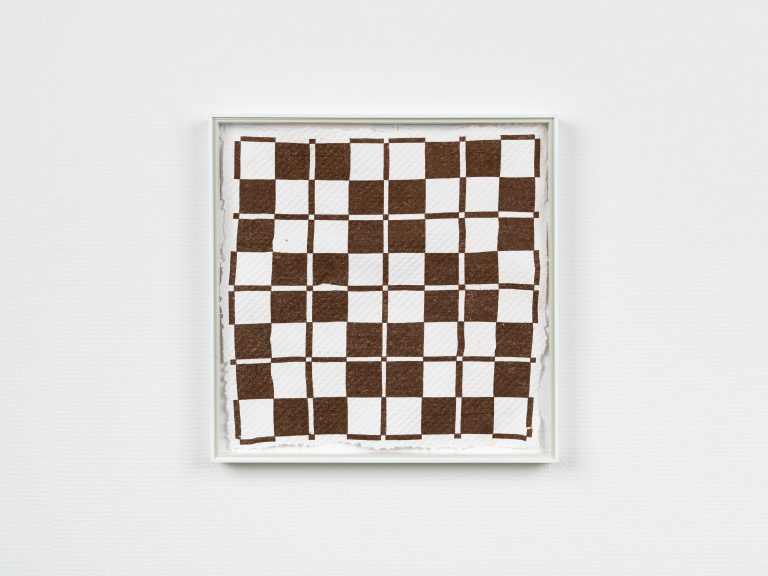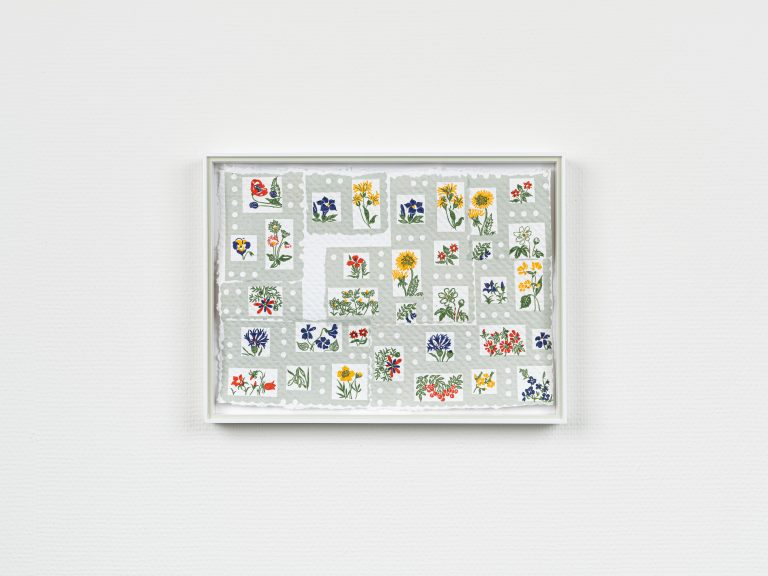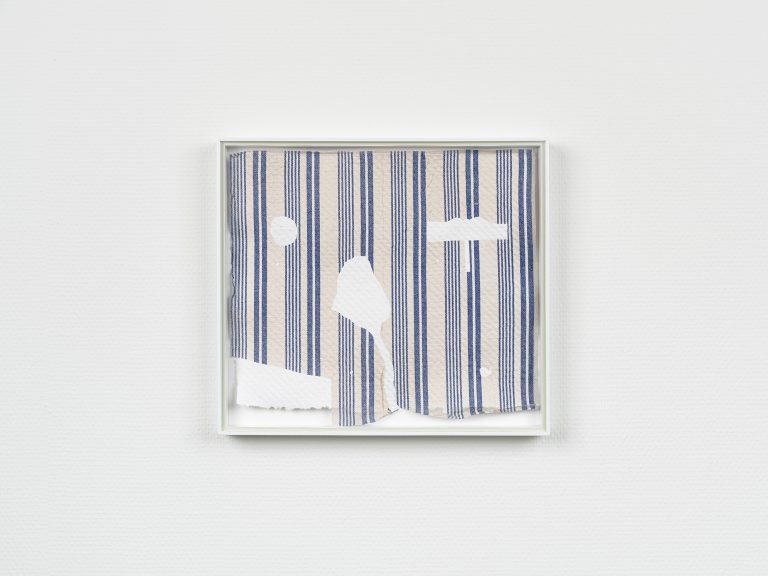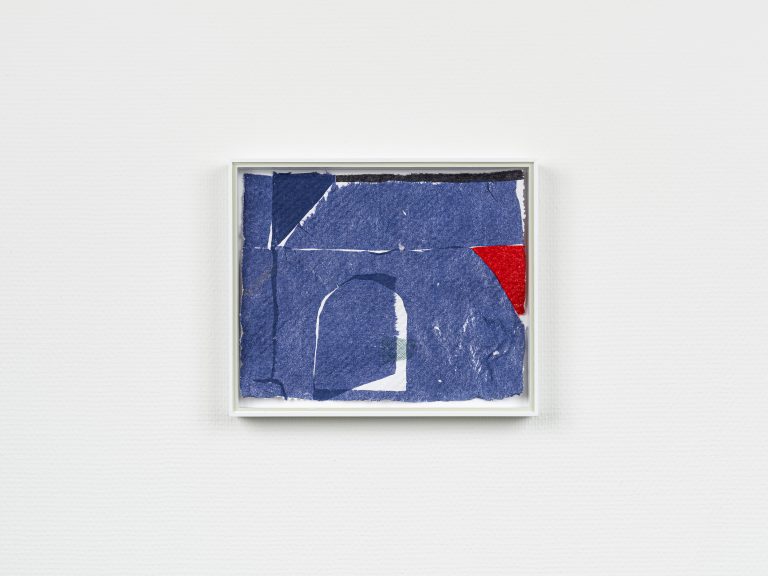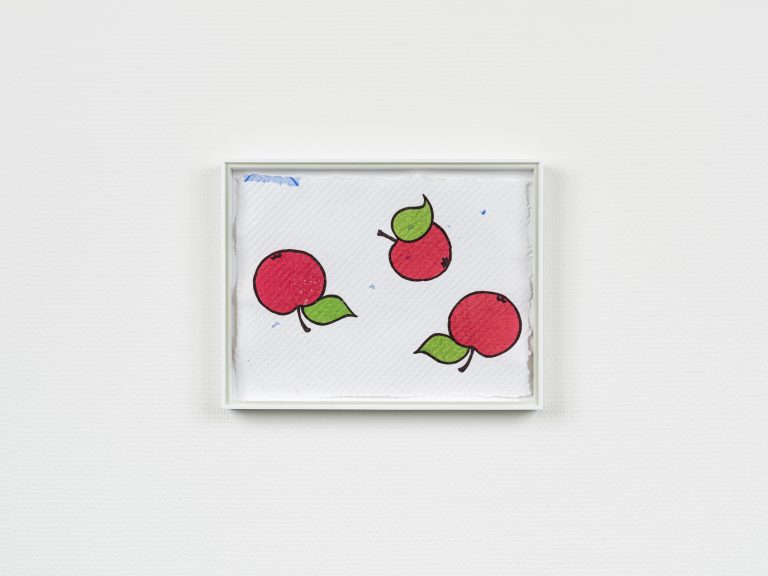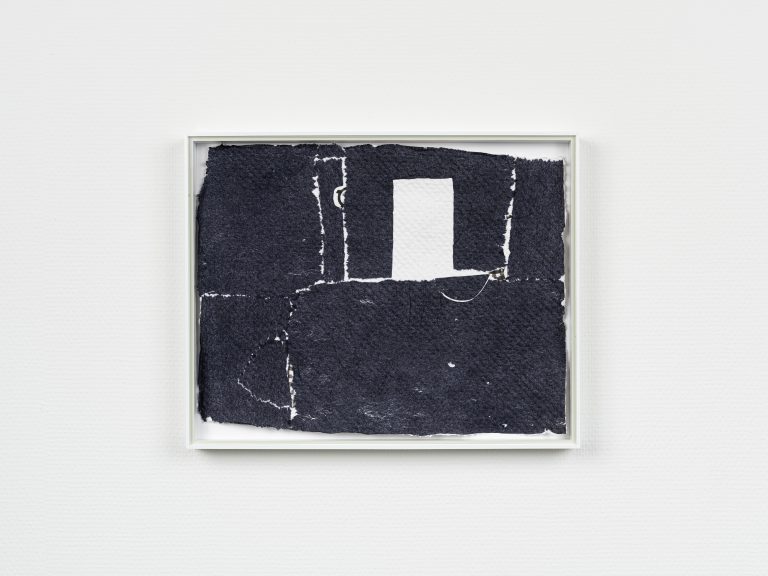 Since the 1950s, paper napkins have been a common part of a table setting. These patterned pieces of weightless paper rested on skirts, were tucked over shirt collars, and scribbled upon. During the meal, they were often in movement, retrieved from the floor, replaced on laps, or stroked over faces, absorbing spinach soup and lipstick, whipped cream and sauce in their very short time on the stage; on their journey from the drawer to the trash. However, and for whatever reason, some were snatched up before being soiled and torn, and rather carefully placed in a pocket or purse and brought home to be kept.
Napkins like these, preserved for decades by collectors, are the point of departure for Martin Sæther's new works at Femtensesse. In the exhibition, flowers, fruits, and stripes reappear as collages cast on handmade paper. In one collage, small, blue-checkered flakes hover around stylized red apples. In another, decorative wild flowers form a displaced meadow mixed with white dots. The patterns and motifs that are recycled in the collages feature different style periods, and the white seams and clippings separating the colorful forms show Sæther's adaptions of them. The rugged structure of burlap wallpaper – a signature of Sæther's recent works – leaves a final embossing on these strangely familiar motifs. At Femtensesse, the once ordinary, now peculiar table napkins in all their variations are conserved and hung on the wall, like colorful ghosts from the past.
Martin Sæther (born 1986, Lillehammer) lives and works in Oslo. Sæther completed his MFA at Oslo National Academy of the Arts, which included a one-year exchange at Akademie der Bildenden Künste, Vienna. Recent exhibitions include «Upstairs», Femtensesse, Oslo; «Rute», Oppland Kunstsenter, Lillehammer; «herfra», Galleri Opdahl, Stavanger; «Toile», UKS, Oslo; «Hydra Sparkling», AGGIS, Vienna; «Post», Destiny's Atelier, Oslo; «Maleriets letthet», Kunstnerforbundet, Oslo; «(b. 1986)», Archipelago/Hordaland Kunstsenter, Bergen; «Blickkontakt», Spreez, München. 2021 will see Sæther's further elaboration on the table napkin in the reopening exhibition of the National Museum, Oslo.
The exhibition is kindly supported by Arts Council Norway and Oslo Municipality.