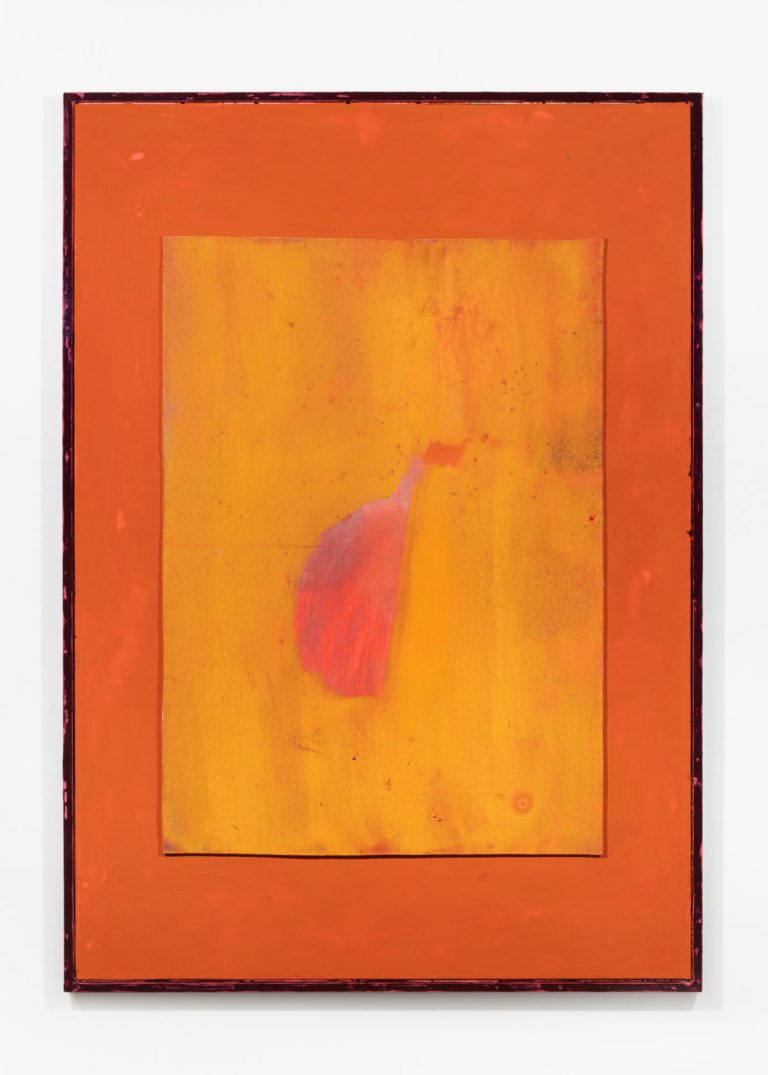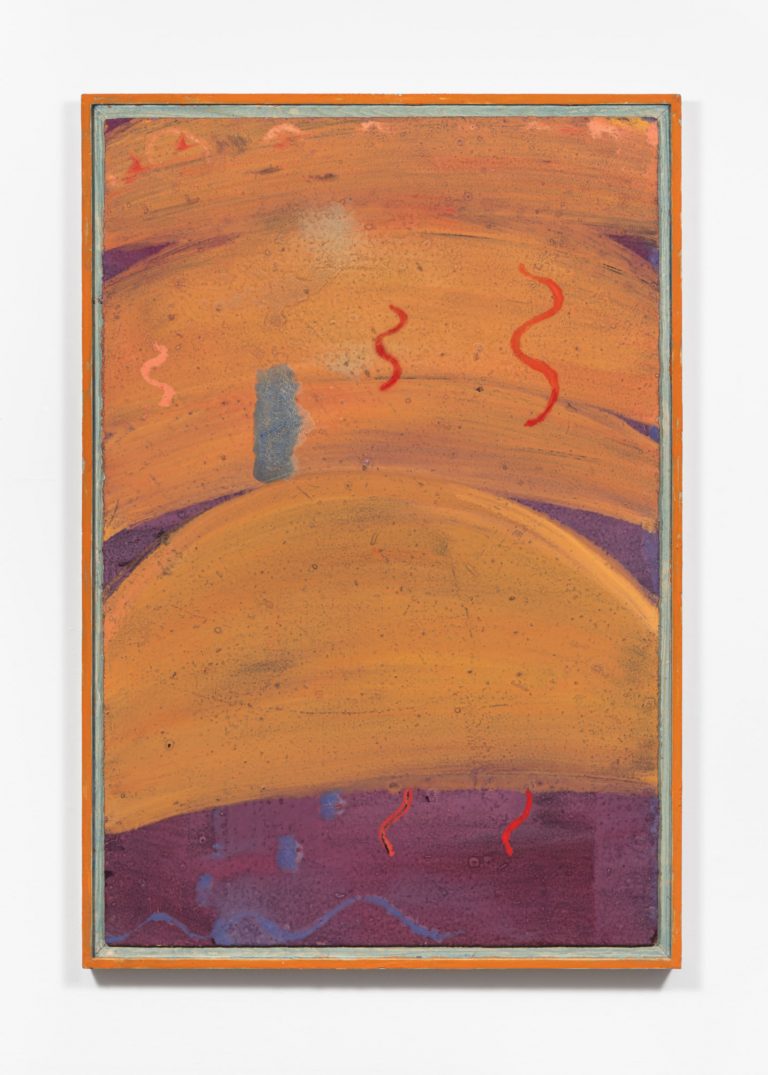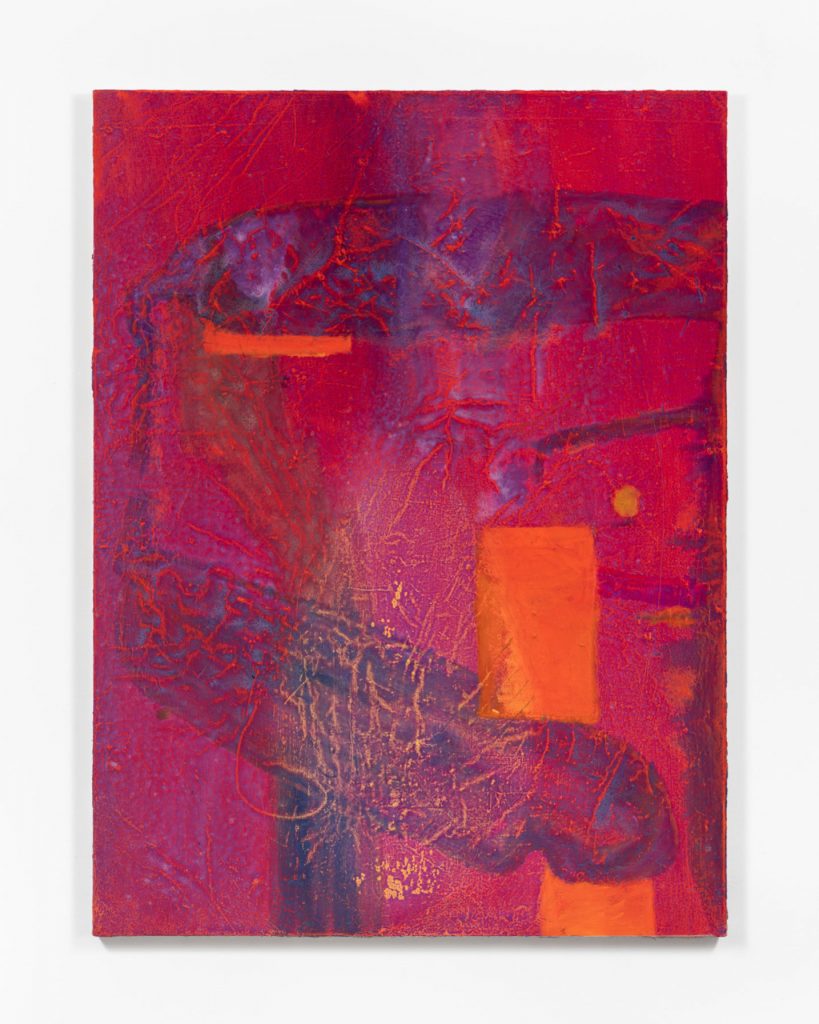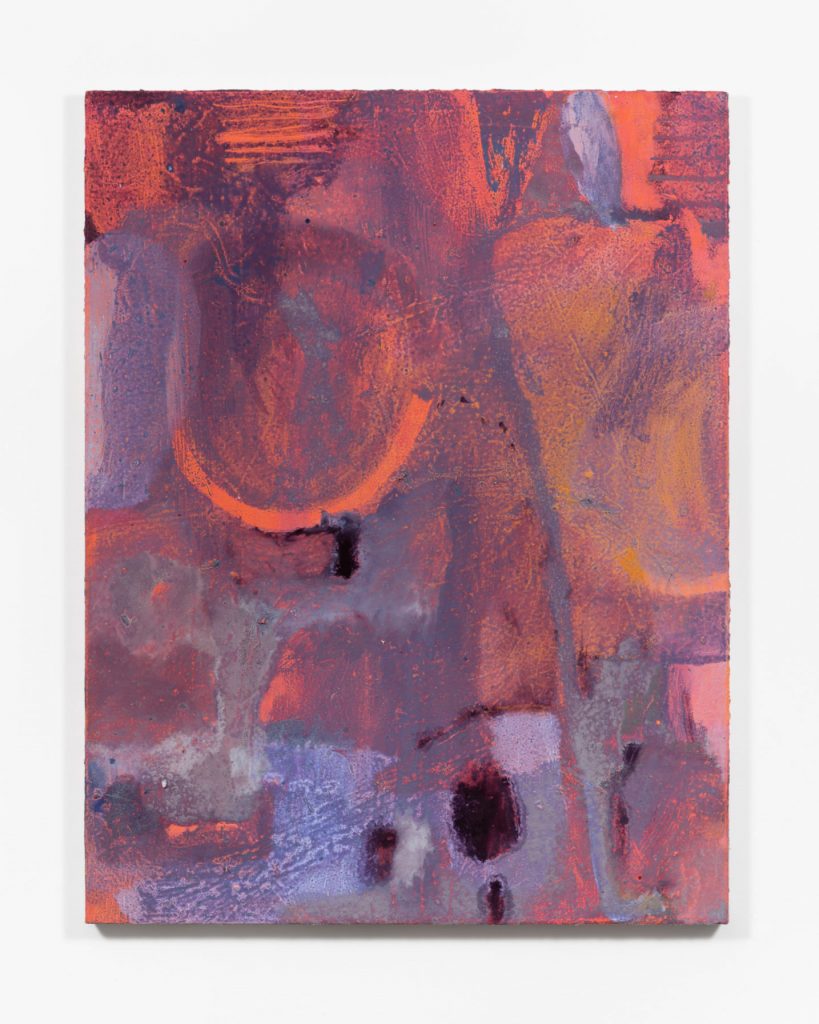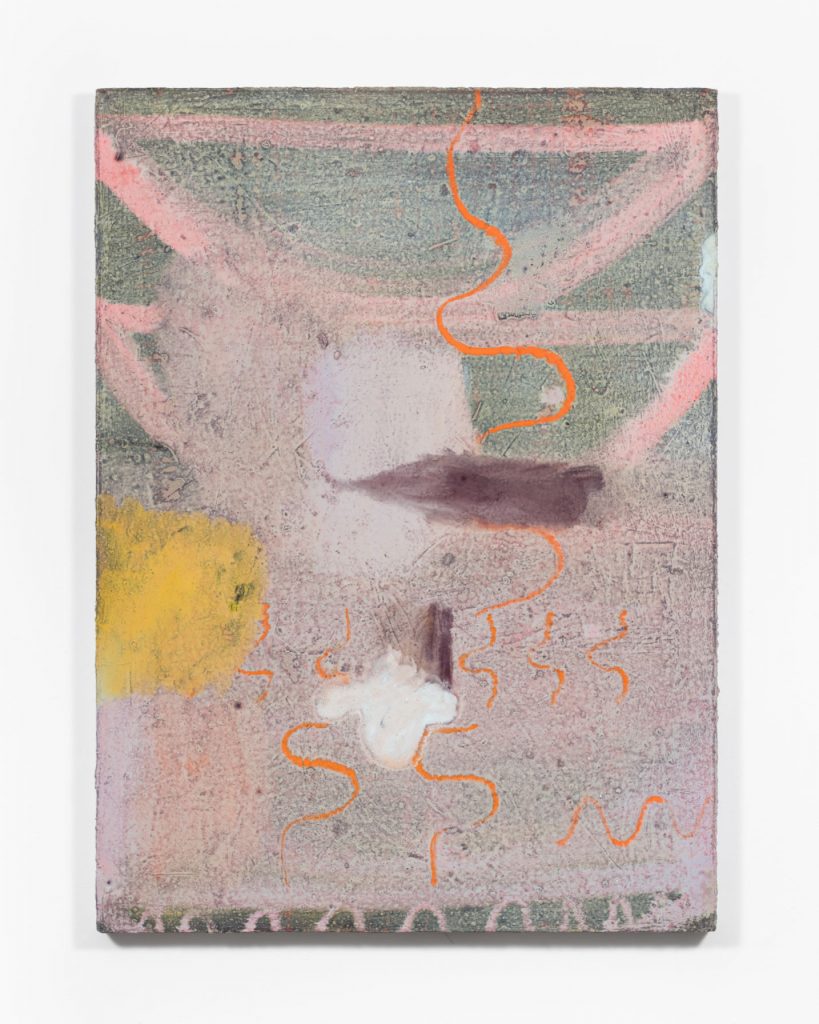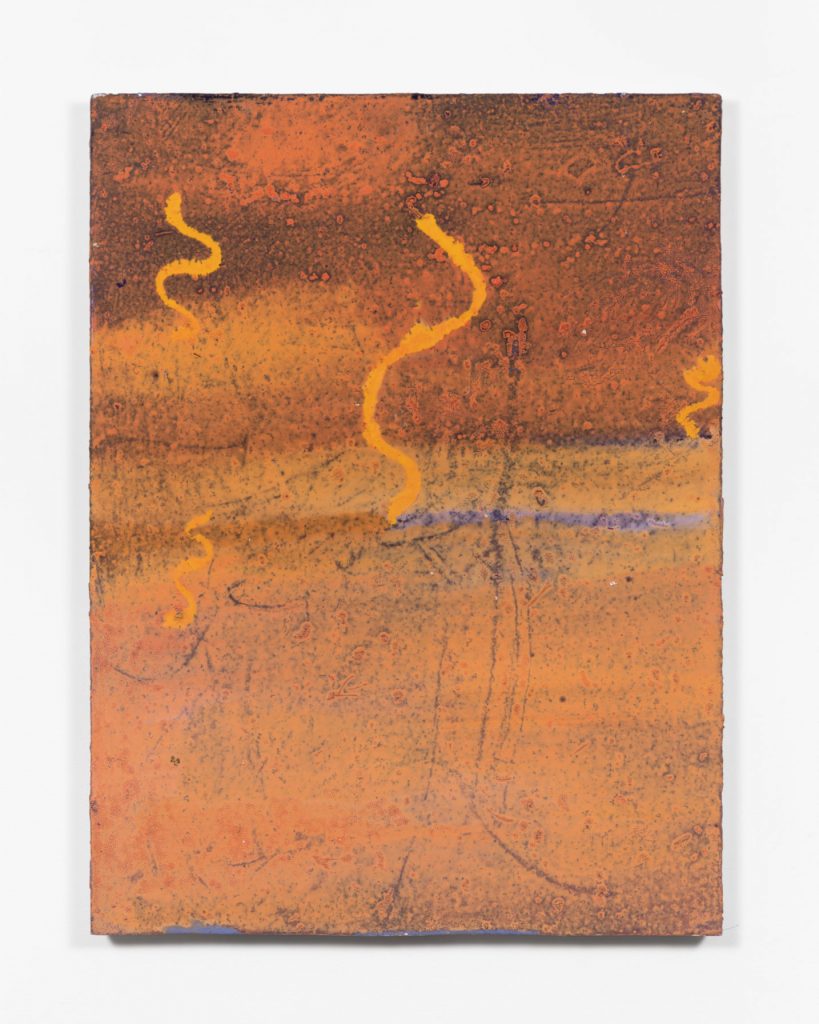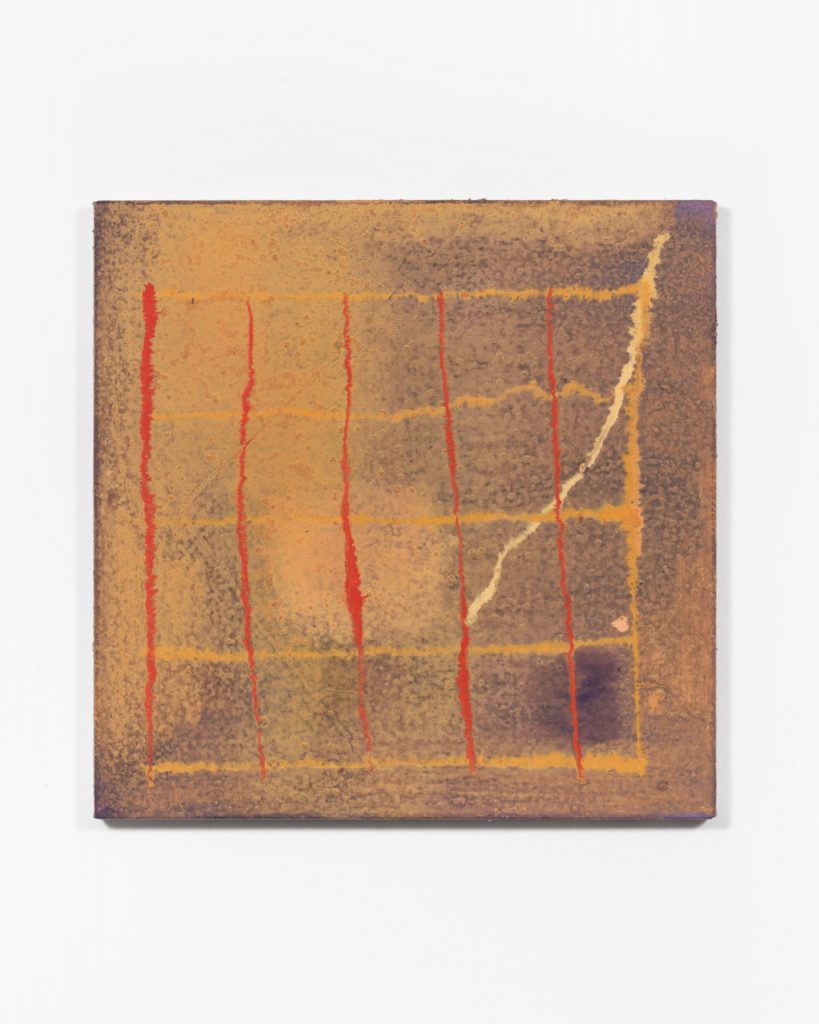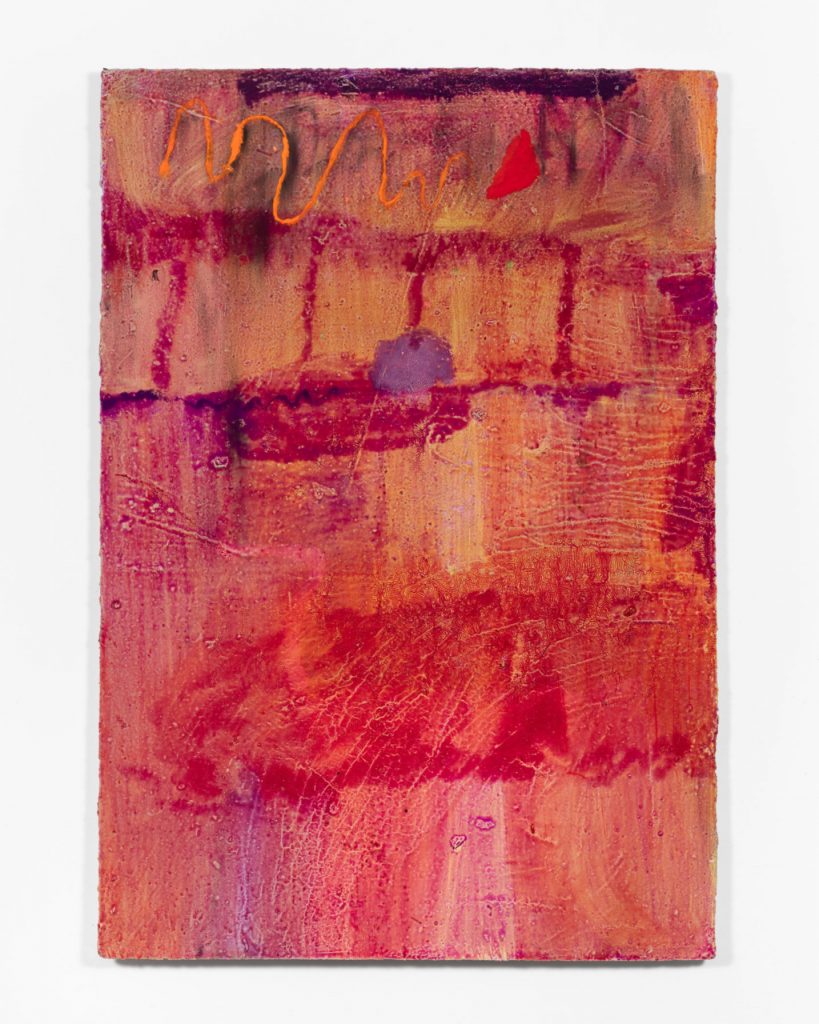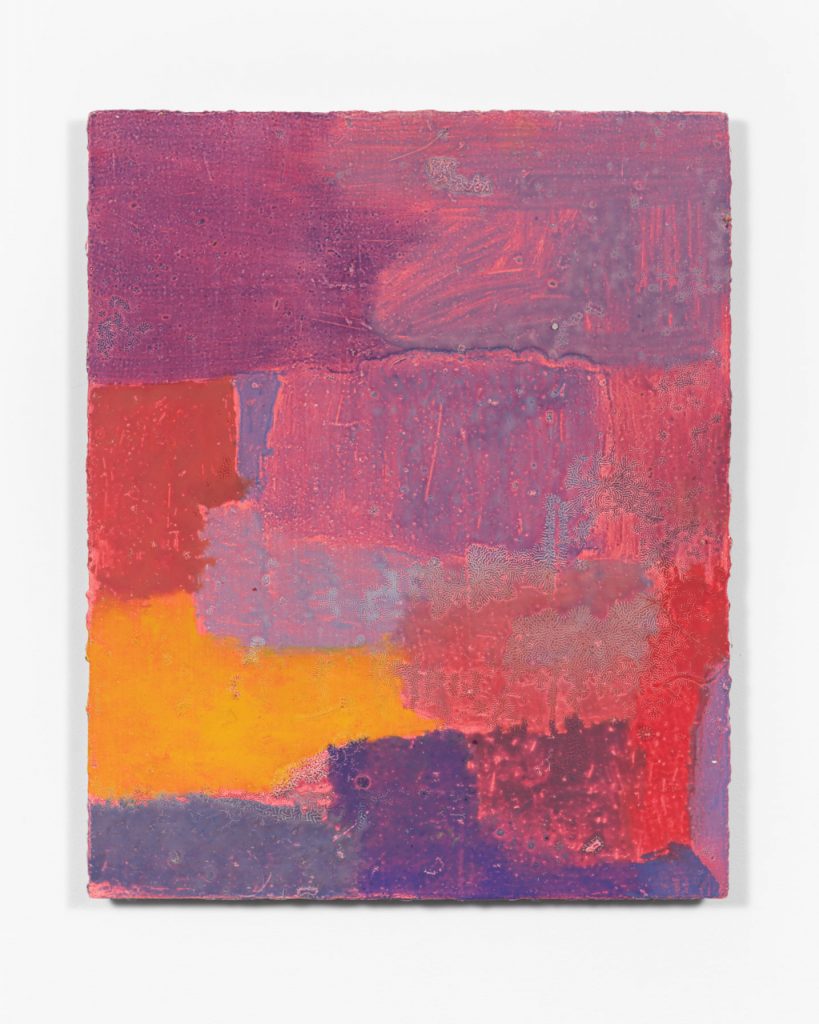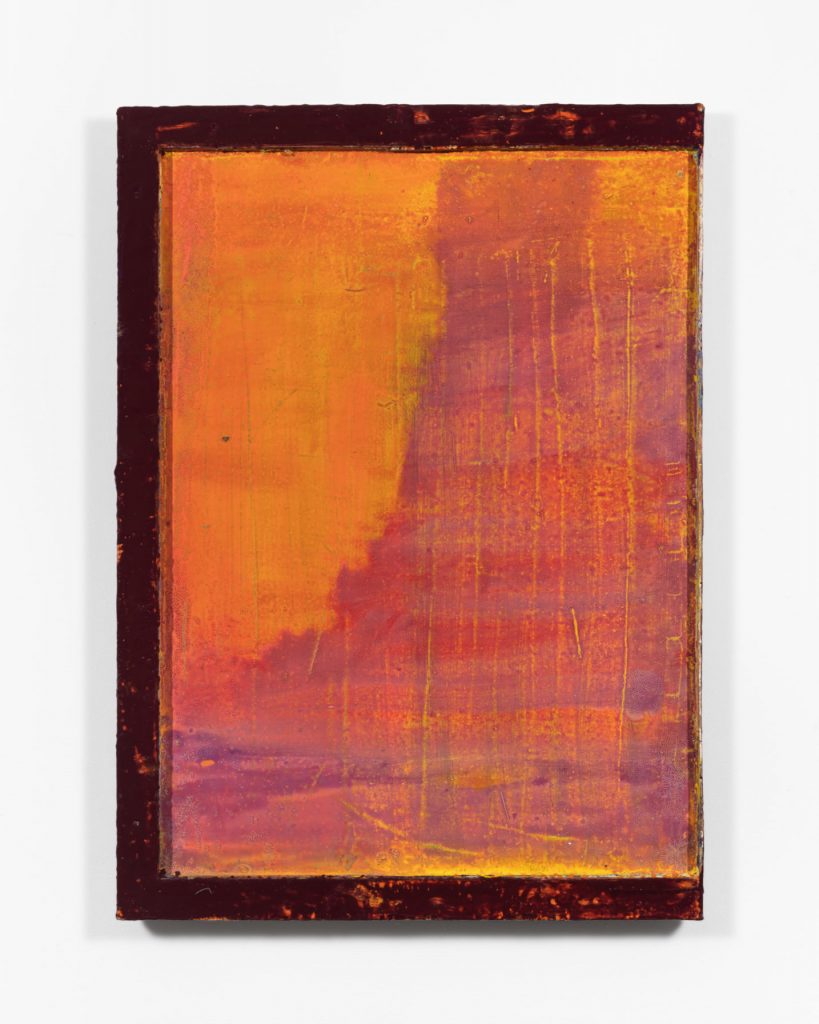 Mikael Øye Hegnar's most recent paintings are based on observations made in a provisional summer studio, where his palette is influenced by the surrounding colors of the flowers, fruit trees, berry shrubs and toddler toys. Earth tones, in which Hegnar has worked extensively, have now been accompanied by bright, neon colors, which has been applied in layers on canvasses and boards lying flat on the studio floor. Equipped with brushes and scrapers Hegnar sets the fluid blend in motion bringing forms into play, until the paint is left to its own devices. During the slow and unpredictable drying process, the paint recoils and shrivels forming patterns like dried out riverbeds, other places the surface cracks up and the underlying layers are disclosed like rugged volcanic landscapes. Traces of this process is wound into the delicate, almost weightless structures that float around in the picture plane.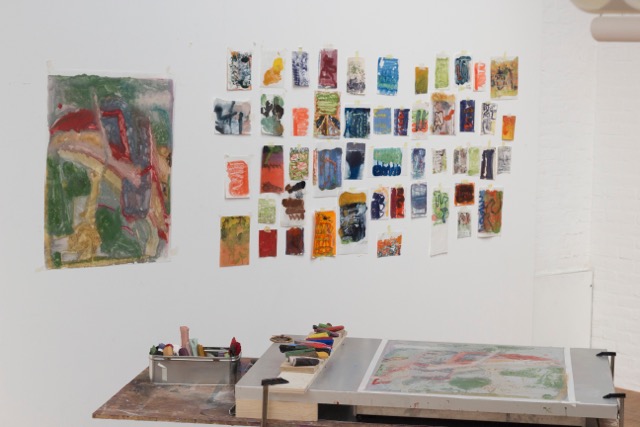 Some of the paintings' frames are covered in beeswax, a material Hegnar is doing ongoing experiments with in his Lilleborg studio. Hot plates from an industrial kitchen are placed in the middle of the studio serving as pressure plates for wax monotypes. Again, Hegnar works with his motifs in a fluid state; sticks of wax melt the second they are moved across the heated plates. As the paper is pressed down on the plate absorbing the compositions, dotted visual aberrations, figures of microorganisms and extraterrestrial landscapes emerges. In contrast to the slow process the oil paintings undergo as they dry, these prints solidify immediately as they are picked up from the plate.
Mikael Øye Hegnar (b. 1984) lives and works in Oslo. He participates in the group exhibition «Old Tree» at Hordaland Kunstnersenter, Bergen. Recent exhibitions include «On Graftage», 1857 in Solvang Allotment Gardens, Oslo; «Selflessness», 1857 at Kunstnernes Hus,"Garderoben" at Kristiansand Kunsthall; "MNikael ∞ benspenn", Kunstnerforbundet, Oslo; "Drawing biennale 2016: SKISSEN", LNM, Oslo; "Neolithic Graffiti", QB Gallery, Oslo; "Blotto" Galleri BOA, Oslo; "Øy", Elephant Kunsthall, Lillehammer, Norway.